"Sorry, Mr. Bernanke"
What does ex-Fed chief's turndown say about credit processes—and future rates?
There's been a great deal in the news about Ben Bernanke's adverse action letter that he received on his application to refinance his home mortgage.
We don't know any of the particulars, but we theorize, for a diversion. Could it be that he had a lot of "dings" on his credit bureau report? Do you suppose that he was delinquent an excessive number of times?
This decline speaks volumes to how mulish the credit decision mechanisms can be that an applicant like the former Federal Reserve Board Chairman is denied a routine credit request.
It's also a testament to the pervasiveness of "paint by the numbers" methods for approving credit among the big banks and other lenders these days.
So much for local decision-making and so much for big banks giving a rap about their customers. I'm not aware of the identity of the bank that made this sterling credit decision and turned Mr. Bernanke down.
But what does it say about their common sense and internal processes?
Why would anyone want to deal with those people?
I hope we learn who it is and so that we can excoriate their clumsiness and avoid their mechanized credit decision making and lack of imagination and vision.
Reconsidering credit automation
Credit scoring systems are useful for a first pass on credit applications. They take information of a credit reporting nature and flag the issues that require attention.
The system apparently worked as it "should have," as it told the lender that Chairman Bernanke has experienced a recent job change; that his salary as a public servant was not necessarily replicable in the future; and that his future income was speculative as he had not generated a sufficient record of monthly income at the Brookings Institution nor had he yet earned very many "five and six figure" honoraria for speeches that will augment his income in significant ways.
The man simply had no recent track record to justify confidence to a reasonable degree that he could repay the debt. All lenders can understand that—to a point.
We should also note that there was not a new money component to the request so far as we know. It's a refinance meaning that the money is already loaned out.
Maybe there's a concern that the current loan is under-collateralized. It's hard to know as the criteria and decisioning systems are different now compared to a few years ago.
Can you imagine how private bankers at institutions most everywhere would love to have a shot at this piece of business?
It's a point of pride to have a borrower like this on the books. While we bankers have no business talking about our customers, it's hard to imagine that most banks would not find a way to claim some low-key degree of bragging rights on a deal like this.
What could possibly have been on their minds?
I think it's a legitimate question why the bank—whoever it is—didn't make a manual override on the credit decision.
Could it be that there's a concern about some forthcoming interpretation of disparate impact based on the internal groanings of the CFPB?
Crazier ideas sometimes prevail. And while this seems to be a time of crazies on the loose, it's very likely that we'll never know. Perhaps that includes the applicant as well.
The folks at the Consumer Financial Protection Bureau are probably pleased with their handiwork of how that bank's system worked in this case, on some level.
A message wrapped up in the enigma
It occurs to me that maybe the real issue of Mr. Bernanke's decline is hidden in plain view. Poor Mr. Bernanke is only part of the story; what does this episode say about the likely direction of rates and the timing of the anticipated changes?
I have to think that Mr. Bernanke looked at the interest rate tea leaves and decided that this is a very good time to refinance. His leaves and those of most of the rest of us are probably suggesting an imminent rate hike.
No doubt he was precluded from doing anything before he retired from the chairmanship of the Fed board and for a respectable time thereafter. He's been gone for a while and it's now time to get his own financial house in order.
I suspect that the news of this week regarding his personal transaction is a very reliable (and proximate) indicator of the direction of market rates of interest. We don't have to parse the monthly statements of the Federal Reserve's Board of Governors. Just watch what these people do when circumstances permit.
I am sure though that we are seeing a very reliable leading indicator of interest rate behavior. Time to head for shelter and check the respiratory health of the canary very carefully.
Maybe Mr. Bernanke will get some unsolicited offers for financing for his home mortgage now.
He seems like a reasonable credit risk to me.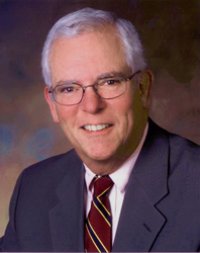 Latest from Ed O'Leary
back to top