Blockchain: Next big thing?
Judging from interest at Sibos—could be
It began with virtual currencies like Bitcoin, but the blockchain could go far beyond its roots. Bank tech trends can make your head spin. So each week longtime Tech Exchange Editor John Ginovsky does his best to "make sense of it all."
Once again, blockchain technology is proving hard to ignore. Witness its prominence at the latest Sibos conference, recently concluded in Singapore.
For those who don't know, Sibos— Swift International Banking Operations Seminar—has the reputation of being the most intense and highly regarded global financial industry gathering. This year, 8,000 or so financial industry professionals—all in business, not business casual dress— traveled to Southeast Asia for four days of presentations, discussions, networking, new product expositions, and so forth.
Quick disclosure: I did not attend this event. However, plenty of banking industry analysts did, and they were not shy about relating their experiences in their various blog posts:
• "Sibos for a professional in the banking and financial industry is like an annual pilgrimage," says Parvez Ahmad, marketing director for Oracle Financial Services Global Business Unit.
• "Singapore hosted Sibos this year, and judging by the reported 8,000 attendees, transaction banking is alive and well," says Dan Latimore, senior vice-president at Celent.
• "The mood at Sibos was one of growing optimism and had a different feel to previous years. Regulation wasn't the only topic being discussed, which normally is the case. Technology was the main topic of discussion," says Rachel Fraser, marketing director for Oracle Financial Services.
Blockchain comes to surface with "Hyperledger"
This introduction leads directly to the influence that blockchain—generally described as "distributed ledger" technology and known initially as the backbone of cryptocurrencies—managed to wield at this event. Perhaps the most startling development related to this is the fact that a blockchain company called Hyperledger won the 2015 Innotribe Startup Challenge.
This is a big deal. Innotribe is an annual global challenge to identify and reward—to the tune of $50,000—the most innovative and disruptive companies likely to have the biggest effect in the industry.
Organized by SWIFT, more than 370 companies from around the world applied to this year's startup challenge. A panel of more than 500 senior innovation executives at global financial institutions, venture capitalists, and angel investors selected 60 companies to participate in regional showcases in London, Cape Town, Singapore, and New York. These were narrowed down to a final 12 that were judged at Sibos.
Lo and behold, Hyperledger won out. What is Hyperledger? As SWIFT describes, "Hyperledger is a distributed ledger platform tailored for regulated financial institutions to eliminate reconciliation costs, prevent trade breaks, and reduce settlement times and risk."
Celent's Latimore came away from the Innotribe experience with the observation that Sibos indeed is changing and that technological innovation seems to be growing in importance—and by extension, that industry representatives are seeing financial technology in a whole new and more important light.
"Sibos' ambivalence about innovation manifested itself physically with Innotribe. The space was relatively small, and every time I went by I was unable to get in because it was filled to overflowing. Innovation clearly needs to be given even more attention despite the threats it presents to the existing structure. Was this perhaps a physical metaphor of banking's relationship with and attitude towards fintech?" Latimore says.
Oracle's Ahmad has a similar view. "The good news is there is a growing realization that [banks] need to change, and nowhere was it felt more than in Sibos this year. The biggest reflection of this was the amazing response to Innotribe … which was usually like an aberration in Sibos. But this year it saw overflowing crowds, standing through sessions. The session on blockchain was a resounding hit."
Back to Latimore: "Two technology vendors I spoke to said that every single bank they met with asked about blockchain … While no one knows yet what the killer blockchain uses will be, banks are ramping up experiments along all facets of the value chain."
What's the "killer blockchain app" going to be?
So what may be the killer uses of blockchain in the banking industry?
Hyperledger still is getting off the ground. Meanwhile, though, the U.S. blockchain provider Ripple is surging ahead with a number of strategic partnerships—which may shed some light on blockchain's likely uses. In rapid succession in October, D+H Partners, CGI, and Volante Technologies Inc. announced relationships with Ripple:
D+H: Will integrate its Global PAYplus payment services hub (formerly Fundtech) with Ripple's distributed ledger technology. Accessible only with permission, it will allow the connection of interbank networks; movement of money domestically and across borders in real time; and allow access to cheaper liquidity through a distributed network of market makers.
"Distributed ledgers have the potential to radically transform the payment process," says Gene Neyer, head of product management, D+H. "They remove the frictional costs and reduce the complexities of using multiple intermediaries; reduce or eliminate the reconciliation processes; and transform and enrich existing business processes by providing alternative sources of liquidity."
CGI: Will team with Ripple to bring its distributed financial technology capabilities to the CGI payments solutions portfolio.
"Together, we will provide banks with new infrastructure to settle cross-border and domestic transactions instantly, with complete end-to-end visibility and certainty, and at the lowest total cost available," says Chris Larsen, Ripple CEO and cofounder.
Volante Technologies: Created an interface between its VolPay suite of payment integration, processing, and orchestration products directly with Ripple's distributed ledger capabilities.
"We believe connectivity with Volante will help drive adoption of Ripple by providing banks a bridge from legacy standards to minimize costly core system changes," says Ripple's Larsen.
And Ripple itself continues to explore possible applications. It just announced the availability of two solutions, one for cross-currency settlement and another for foreign exchange market making.
Larsen, again: "We are encouraged by our partners' positive reviews of Ripple during their pilots and by their eagerness to bring Ripple-powered services to their customers. But, we've only just begun. Through hundreds of conversations with financial institutions over the past two years, we've gleaned important feedback about what to develop next."
The biggest question
What's next? That seems to be the critical question now for blockchain use in general.
As Oracle's Fraser remarks in her blog: "I came away from Sibos with a strong sense that technology will continue to dominate the banking landscape and that banks will need to exploit new technology to enable growth. What will be interesting to see is if the banks will adapt their business models to keep up with the changes. Blockchain was obviously the hot topic over the past four days. However, will this still be the case by the next Sibos? Only time will tell."
Sources used for this article include:
Sibos 2015: Banks Reacting To The Threat Of Blockchain And Other Fintech
Ripple Agreement Extends CGI Payments Solutions Portfolio
D+H Partners With Ripple To Deliver Innovative Payment Capabilities And To Create Foundation For Future Disruptive Payment Innovation
Digitization, Transparency, And Collaboration—Themes Banks Need To Address To Stay Ahead
Reflections From SIBOS 2015: An Industry At The Crossroads, Finally Making A Decision To Transform
New Ripple Settlement And FX Solutions Lower The Total Cost Of Settlement For Banks And Their Customers
Hyperledger Wins The 2015 Innotribe Startup Challenge
Volante Technologies' VolPay Suite Of Payment Integration And Processing Products Are Ripple Ready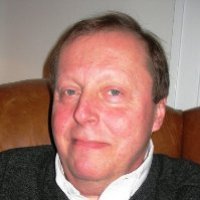 Latest from John Ginovsky
back to top