OPINION: To Realize the Promise of Open Banking, US Banks Need to Think Like VCs
Fintech is one of the most globalized industries in the world. Your take on its dynamism depends very much on what part of the world you're looking at.
|
Written by Farhan Lalji, Director of Venture Partnerships at Anthemis Group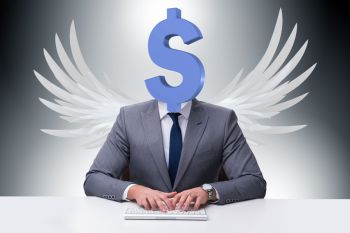 One of the biggest developments in fintech in 2018 was Open Banking in the United Kingdom, which mandated that banks comply with standards for open APIs, inviting third-party developers to build apps and services on top of banking systems. Such development is long overdue. Open Banking is about more than APIs: it breaks down silos, enabling financial products and services that treat customers as people and engender long-lasting loyalty.
This need is just as real in the US. Unfortunately, the prospects of a similar set of Open Banking reforms in the States are slim. The regulatory infrastructure, with 50 state regulators and a handful at the federal level, makes a unified approach to fintech regulation unlikely in the near future.
Nonetheless, US banks can and should take a proactive approach and implement Open Banking in spirit, even without the regulatory structure that forced the change in the UK. This will require shifting the mindset of financial institutions to nurture an ecosystem of innovation rather than cling to competitive advantages of scale and long-standing customer relationships. In other words, bankers need to learn to think like venture capitalists.
Rethinking Innovation: Not a Zero-Sum Game
The UK overhaul was catalyzed by the desire to create competition through access to data. Large banks have amassed customer data that third parties could use to power new services. In a siloed world, access to data created a mountain for new products and services to climb, with approvals and passwords and integration issues. Open Banking removes many of these obstacles are. Today, the applications will be small, such as easier use of a personal finance app. With open banking, we could see innovations difficult to build today — imagine collaborative credit scoring, group payments instruments for e-commerce, or dynamic pricing for goods and services based on how much individuals could actually afford.
One could argue this is bad news for incumbents, who lose their exclusive access to consumer data. This neglects the reality that financial services is in chronic need of innovation to keep up with consumer expectations. Unfortunately, the majority of multi-billion dollar institutions struggle to develop such innovation internally. Nearly all banks now have online and mobile offerings, but few have moved any further to create truly new business models or services. Third-party developers can supply the needed innovation and help large institutions stay relevant to their customers.
US banks can help to achieve the vision of Open Banking on this side of the Atlantic by deploying their resources to foster financial products and services that consumers have never seen before — just like a venture capital firm would. These resources are considerable, both in terms of dollars and cents and in the size of their user base and decades-long data resources. The result of these investments won't necessarily be a new plug-in service for organizations like Citigroup or JP Morgan, but that isn't the goal. Instead, banks should be looking to nurture a broad portfolio of third-party financial services, some of which may even compete with each other.
Reexamining the Bottom Line
An Open Banking mindset may counter the typical approach of a bank CEO. It requires letting go of process and betting on innovations that may never yield a return. A handful of banks are beginning to embrace this approach. BBVA has invested in start-ups such as Azlo and Simple to complement its Compass franchise in the US. Meanwhile, Goldman Sachs has been on the acquisition trail, most recently buying Clarity Moneyto work with Marcus, its online credit platform.
Innovative services like these can rapidly scale — just as Venmo did — and yield financial returns as well as new customers, new integrations and new technology standards that can be leveraged industrywide.
The vision may seem Utopian: banks changing their business models, sharing data and working directly with their competitors for the greater good. But this kind of change is needed to engage consumers and create a sustainable future for financial services. That's a goal worth taking VC-style risks for.
back to top