Tick, tick, tick for DOJ
With time running out, feds ramp up mortgage litigation
S&P Global Market Intelligence, formerly S&P Capital IQ and SNL, is the premier provider of breaking news, financial data, and expert analysis on business sectors critical to the global economy. This article originally appeared on the SNL subscriber side of S&P Global's website.
By Zach Fox, S&P Global Market Intelligence staff writer
The U.S. government is facing a time crunch to prosecute claims of mortgage transgressions that contributed to the 2008 credit crisis, potentially spurring a flurry of settlements in the near term.
In late December, the Justice Department secured settlements with two banks and filed suit against a third as the 10-year statute of limitations approaches for mortgages sold just before the crisis. Deutsche Bank AG agreed to pay a civil penalty of $3.1 billion, and Credit Suisse Group AG settled with a $2.5 billion penalty. Prosecutors were unable to reach a settlement with Barclays Plc and filed suit against the lender Dec. 22.
In the government's complaint against Barclays, prosecutors argue the bank securitized loans it knew to be defective, a "pump-priming activity [that] contributed to the housing bubble and to the ensuing crash."
The government identified $31 billion worth of residential mortgage-backed securities, or RMBS, from the bank between 2005 and 2007. Several other banks, including Wells Fargo & Co., could be next to face Justice Department litigation, based on regulatory disclosures and other RMBS settlements.
Time limits loom
The Financial Crisis Inquiry Commission, a government committee to investigate the causes of the crisis, tabbed fraudulent RMBS as a significant contributor, and the Justice Department redoubled its efforts to charge securitizers with additional resources announced in 2012.
The government has relied on the Financial Institutions Reform, Recovery, and Enforcement Act of 1989, or FIRREA, which allows the government to secure large civil penalties for violations of existing criminal statutes. The broad powers and lengthy statute of limitations have made FIRREA a popular tool for the Justice Department.
"As the recent activity suggests, for at least the immediate future, statutory fraud claims asserted under FIRREA's 10-year statute of limitations remain an arrow in the government's quiver," said Joseph Cioffi, a partner for Davis & Gilbert LLP with RMBS litigation experience.
Want more banking news and analysis?
Get banking news, insights and solutions delivered to your inbox each week.
Other laws have shorter statutes of limitations, so the next 12 months could represent the government's last chance to prosecute RMBS issued before the crisis.
The Federal Housing Finance Agency, or FHFA, filed litigation against 18 lenders for securities law violations back in 2011. Most lenders have settled with the agency, which oversees the government-sponsored enterprises Fannie Mae and Freddie Mac that suffered significant RMBS losses. In total, 12 lenders settled with the agency for more than $250 million, and eight of those have now settled with the Justice Department to resolve FIRREA claims following the Deutsche and Credit Suisse settlements.
Barclays is one of the remaining four yet to settle. The other three lenders with large FHFA settlements—Wells Fargo, HSBC Holdings Plc and UBS Group AG—all disclose an ongoing Justice Department investigation into RMBS operations in their latest regulatory filings.
The Barclay's battle
While some praised Barclays' decision to fight the settlement, it is not clear the government will back down in the face of its shrinking statute-of-limitations window. JPMorgan Chase & Co. was the first lender to resolve its FIRREA claims as the Justice Department touted a whopping $13 billion headline figure for the settlement, which might make Deutsche Bank's $7.2 billion settlement look like a bargain. But JPMorgan's payout included settlements with the FHFA and other regulatory agencies. JPMorgan actually paid a smaller civil penalty to the Justice Department than Deutsche Bank did.
Stephen Ellis, an analyst for Morningstar, said Barclays' decision to fight the litigation in court appears to be a reasonable approach, especially since the company has limited exposure to other Justice Department investigations where the government might seek retribution. And Ellis said the court battle will last until President-elect Donald Trump takes office, potentially presenting an opportunity as many expect a business-friendly administration.
"There could be a default change in the lawyers and change in the regulatory oversight that might be friendlier towards Barclays and ultimately could mean a better outcome," Ellis said.
Cioffi, the lawyer with Davis & Gilbert, did not necessarily agree with the logic, suggesting many of the Justice Department's lawyers will stay on and will have incentives to continue pursuing the lawsuit.
"Is there any bigger aircraft carrier to turn around than the federal government?" Cioffi said. "I don't know if anyone should be holding out for a change in direction from the incoming administration."
This article originally appeared on S&P Global Market Intelligence's website under the title, "With time running out, US government ramps up mortgage litigation"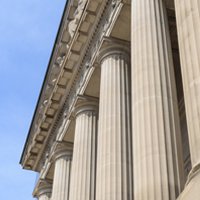 Latest from S&P Global Market Intelligence
back to top