Learning to connect the dots
"Conditions" of Cs of credit require practice to spot
Perhaps some of you are as surprised as I regarding the durability of the news stories about the oil price drop. I recently wrapped up a three-part series of blogs on this subject and in my own mind I'm satisfied that the oil prices on balance are far more beneficial than harmful to the American economy and to the vast majority of consumers.
Why then, the persistent and pervasive sense of negativity associated with the continued drop in price? And what broader point is there for lenders to take from this period?
It's about more than just oil prices
I think what we're witnessing is our economic society perched on the verge of major change. Not just several changes of a variety of everyday events but deep and possibly fundamental change.
And oil is the principal catalyst.
We are witnessing the pummeling of the likes of institutions and people as diverse as oil sheikdoms and Russian oligarchs, as revenues fall precipitously with unknown but certain consequences. We as a nation are on the verge of energy independence, a development of the highest national defense and security significance. As consumers, we are the beneficiaries of this "windfall" in a myriad of ways from gas to run our cars to oil as a basic "input" of a huge array of manufacturing activities.
As bankers, and especially as lenders, we traditionally sit at the fulcrum of much change of an economic nature. I've been thinking back lately on the events of a long career and what lessons of other days and times can inform us and be of value as we go about our work today.
What should we do to capture and retain the value of these experiences? And what advice do we "graybeards" have for our younger colleagues?
Learning to read "Conditions"
One day several years ago when I was the credit administrator of a large—for its time—regional bank, my secretary, Pat, told me that she received calls from other parts of the bank from mostly younger staffers who would ask her to ask me a particular question. There was no pattern to these so I never noticed but Pat tuned in on them and pointed it out. They weren't profound questions (and certainly my answers were not profound) but were rather simple and functional in nature. "Where do I find such and such?" or "Whom should I call on this or that?"
In thinking through the implications of Pat's observation, I concluded that in my early Bank of New York training there was an internal bank discipline to carefully examine fundamental economic and industry conditions and how they would likely impact current and future credit risk. The discussions at credit committee were particularly interesting in those days to me, a very junior Assistant Treasurer.
Today we simply refer to it as the "C" of Credit that we call "Conditions."
In other words, credit risk resided in both internal and external circumstances and conditions. The external factors were very important in the contextual sense to my bosses and mentors. The Bank of New York in those days was in the same league of personal trust business as Morgan Guaranty and First National City Bank. So, as an institution, we looked at our business environment through a very broad perspective with a definite investment slant. I guess those lessons stuck with me through the years.
When external events occurred, I'd been trained to jump to the "so what?" implications quickly. That made me seem smarter than I certainly was as I could at least offer an explanation of certain events. There was no right or wrong to any of it but rather it provided "plausibility" on how to interpret and digest current events.
What makes a credit situation tick
One of my best friends, growing up, was the son of a Harvard engineering professor. As an engineer's son, he had learned to figure out how things worked much faster than I.
That included finding ways to get into mischief. From my friend I learned all manner of practical stuff, such as how dry cell batteries have a carbon core, a rod of carbon that runs through the battery on the long axis. By breaking open the battery and extracting the carbon rod, we could inscribe prurient messages on sidewalks and fences, unlocking a knack for graffiti artistry.
Maybe we were just ahead of the curve on blogging.
But every lender should have some of that "take a battery apart" curiosity. Combine the discipline of understanding a credit risk's context with that kind of active curiosity about how things fit together and work, and a lender has a skill set that's very valuable over the long arc of a career.
What should we be telling the newbies?
If I were an active mentor to younger staffers today, I'd advise them along these lines:
• Be broadly informed on current events and not just from the business pages of the local newspaper.
Take in your news from a variety of sources—print, television, social media, and conversation with customers in the practiced role of an interested listener.
• Make associations broadly about and between current events.
Successful lenders make rapid and frequent comparisons of seemingly disparate pieces of information from many sources. In other words, become adept at connecting the dots.
• Be interested in everything that can impact your customers and your own bank.
That's another way to say that credit people need to be curious.
• Keep your own counsel unless asked. And then at the appropriate time, speak your mind. If you occasionally have a truly original thought, the listener will recognize it for what it is—and remember from whom he or she heard it.
If our younger colleagues learn these things relatively early, they will develop a sense of confidence in their own opinions, and this in turn will show through to others. How else can any of us build our own confidence otherwise? And without that, who would take our professional opinions seriously?
Pessimism and optimism about oil
In watching Jim Cramer just this morning on CNBC, I heard him explain oil price movements from two opposite but plausible perspectives—demand and supply.
Those who focus on demand as a cause of oil's recent decline tend to be "pessimists" on issues such as economic activity, while those who focus on supply as a cause tend to be "optimists" who expect that recovery will occur in a reasonable period of time. That's a useful distinction to tuck away for possible future use.
If you make sense to your working colleagues, they will value your opinion and your phone will ring more often. I guess that's what I was doing many years ago without realizing it. And in hindsight, it was very valuable.
That's what all of us should be doing today. I think that we are on the verge of great change and oil prices are just a symptom. Our banks and our customers need better-informed observers who are both trained and practiced on coming to sensible conclusions.
The happy news is that we all can learn how to do it and we get better with practice.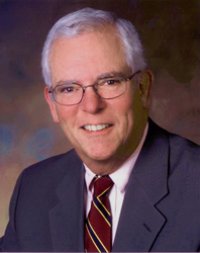 Latest from Ed O'Leary
back to top