Most companies changing business models to meet customer demands
Nine out of ten see need for disruptive technologies in order to stay competitive
More than nine out of ten U.S. companies are changing business models to meet customer demands, embrace and leverage disruptive technologies, and remain competitive in the global business landscape, according to KPMG LLP research.
A survey of executives from more than 900 U.S.-based multinational companies found 93% of respondents indicating that their organizations are changing business models.
"Business model reviews and changes have become a permanent component on the corporate agenda," says Stephen Hasty Jr., a KPMG partner and U.S. Innovation Leader for Advisory. "Companies today face unprecedented challenges to develop operating models that can help them respond to and translate current marketplace pressures into competitive advantages."
"With a carefully considered transformation process, companies can also make themselves agile enough to manage the new, unforeseen challenges that lie over the horizon," he says.
In the KPMG survey, "changing customer focus and buying patterns" was selected by respondents as the top reason for business model changes. Other triggers for changing operating models included "new technologies" (30%), "domestic competition" (29%), "a changing global environment" (26%), and "balancing growth with shrinking budgets, while raising efficiency" (25%), with "government enforcement action," "foreign competitors," "a widening global footprint," and "industry consolidation" all chosen by 22% of respondents, who could choose more than one "trigger" in their responses.
The drivers of transformation are wide and varied. Half of the respondents said "regulatory compliance" imposes a "burden" (38%) or "significant burden" (12%) on their organization's operational efficiency, yet 36% of the executives said they do not incorporate a regulatory agenda into their transformation planning.
"Obviously, with half of the respondents pointing to regulation as a key element affecting their business model, there is a significant issue if more than a third of the respondents do not factor in regulatory issues as they change the way they operate," says Hasty.
When just 51% of the respondents say their organization's transformation approach continually aligns their business model with their strategy, that is further evidence that organizations struggle with prioritizing transformation initiatives, he says. In addition, 45% of the respondents acknowledge that their organization has no formal process for prioritizing business transformation initiatives.
"Alignment of business strategy with an organization's operating model can help institutionalize the transformational process, embedding enough agility to help the organization evolve more quickly and easily as new marketplace challenges come along," says Hasty. "Companies can leverage and capitalize on disruptive forces in order to thrive amid emerging challenges and threats to their business."
Hasty concludes that as companies face multiple, equally intense transformation triggers—globalization; a slowdown in Western economies; significant, disruptive technology shifts; and select domestic issues, such as broad regulatory changes and an overhaul of the healthcare industry—there is an opportunity to gain competitive advantage for the executives that can lead their organizations through timely and proactive changes to their business models.
Respondents to the survey, conducted in June and July of 2013, included 67% from the ranks of C-level executives, and the rest were managing director or above.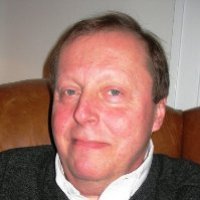 Latest from John Ginovsky
back to top