General acceptance of mobile payments seen
Customers, merchants went from concept to adoption last year
A recent study by MasterCard and PRIME Research shows improved sentiment toward mobile payments and rapid growth in consumer use and merchant acceptance. As consumers increasingly turn to mobile options, merchants reluctant to accept these payments may find themselves at a disadvantage.
The research points to 2013 as the year mobile payments transitioned from "concept to adoption." "Adopters," or those who have used mobile payments, drove 81% of conversations in 2013. This finding is a reversal from 2012, when only 32% of those discussing mobile payments had used a product.
The survey tracked more than 13 million social media comments across Twitter, Facebook, online blogs, and forums around the world.
While security concerns around mobile payments still exist, the study demonstrates that consumers and merchants have moved from "why use mobile payments?" to "which mobile payment option should be used?" In fact, 2014 may be the year when long-term mobile brand and shopping allegiances are formed, which means those considering mobile payments may be well served by getting on board.
Consumers adopt mobile payment solutions:
Adoption in, confusion out: Confusion over mobile payment options found in the 2012 study has been replaced by discussions focusing on the quality and staying power of various products. The research shows consumers have moved from questioning whether to use mobile payments (the third most discussed topic in 2012) to deciding which mobile payments option to use (the second most discussed topic in 2013).
Significant conversation changes: Adopters now drive most of the conversation (81%). Non-Adopters drove 68 percent of the conversations in 2012. This indicates that consumers have shifted from discussing mobile payments to trying out various options.
More positive conversations: Sentiment towards mobile payments improved significantly among Adopters (74% in 2013, 58% in 2012). Nonadopters remained positive (79% in 2013, 76% in 2012). This demonstrates that the user experience, technical quality, and acceptance network are improving for consumers.
Experience improving but more can be done: Consumer sentiment towards the transaction experience improved (63% in 2013, from 34% in 2012). The experience, however, still remains an opportunity for improvement as it ranks as high as a frustration point for users.
Momentum for merchants:
Acceptance matters: Merchant acceptance is the most visible topic, generating 15% of the total conversation and 48% of merchant conversation specifically. The research shows that both consumers and merchants are supportive of mobile payments (86%), which will likely lead to more merchant adoption in 2014. In fact, merchant availability went from a barrier to entry for nonadopters in 2012 to the most often discussed positive topic overall in 2013.
Merchant engagement: Merchants account for 22% of conversations and carry an 88% positive sentiment rate. The research found nearly 90% of merchant conversations are driven by those who have implemented mobile solutions. Nonadopting merchants are predominantly turning to social media to seek mobile payments advice from other merchants.
Convenient solution: Merchants accepting mobile payments tout convenience as a key driver with a 97% positive/neutral rating. The research indicates merchants are discussing the benefits of mobile payments for both themselves and consumers, in many cases as a differentiator for their business.
More security information is needed:
Confusion over security: Consumer education efforts will be critical to the success and adoption of mobile payments. Questions about security led to a negative rating of 66%.
Opportunity for education: Despite robust security, confusion exists on how mobile technology will affect processes to reverse fraudulent and unauthorized charges.
About the study: PRIME Research conducted the Mobile Payments Study across 56 markets and 26 languages in North and South America, Europe, Africa, Asia, and the Pacific Rim to assess people's use of products, adoption willingness, and sentiment toward existing options. The research firm identified 13 million relevant social media posts from March 2013 to December 2013 on the subject of mobile payment innovation in the context of MasterCard and its industry peers. Within the 13 million posts, 5,000 more substantive comments were subjected to PRIME Research's more granular expert human-content analysis.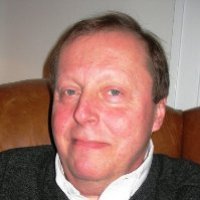 Latest from John Ginovsky
back to top