Amex rolls out financial inclusion trifecta
Firm will fund startups, set up innovation lab, and release film
Financial literacy and inclusion may not seem like a highly competitive market, but it's rapidly becoming one. Banks, as long-time players in this space need to be aware of what others are doing. One example is a new program recently unveiled by American Express. It involves funding startups working toward financial inclusion, establishing a Financial Innovation Lab, and sponsoring a documentary film to spotlight how technology and new thinking can begin to address the issues facing nearly 70 million unbanked Americans.
"Technology is rapidly changing the face of financial services, yet tens of millions of Americans are relying on check cashers, pawn shops, money orders, and other outdated ways to manage and move their money," says Dan Schulman, group president, Enterprise Growth, American Express. "It's time for change. It's not a silver bullet, but technology should be used to close the gap, not widen it. We want to help modernize traditional banking and advance the next generation of products. By supporting new technology as well as the work of researchers and promising startups, I believe we can bring more people from the margins to the mainstream."
Financial Inclusion Initiative with American Express Ventures
American Express Ventures announced the Financial Inclusion Initiative to invest in early-stage startups leveraging technology to improve financial options available to those who are financially underserved. The Financial Inclusion Initiative will look for startups working on solutions such as: providing greater access to capital, developing new credit building models, enhancing personal financial management and promoting savings.
American Express will establish a Financial Innovation Lab that will launch this June. The goal of the lab is to give researchers focused on financial inclusion, counselors who work with the underserved, and technologists, an opportunity to work together to test and validate solutions to critical problems in the areas of savings and credit building. American Express will sponsor this research and share outcomes with the industry.
The documentary "Spent: Looking for Change."
This movie follows a handful of hopeful Americans as they navigate their way through an antiquated financial system that can inhibit, rather than help, people's ability to access, move, and manage money as well as save for the future. The film will illustrate the seriousness of this growing problem, but also explore the many solutions emerging through technology, innovation and education.
Produced in partnership with noted filmmaker Davis Guggenheim—whose documentary credits include "An Inconvenient Truth" and "Waiting for 'Superman'"—the film will premiere this summer.
Media
{youtube}iGZm7X4zdj8{/youtube}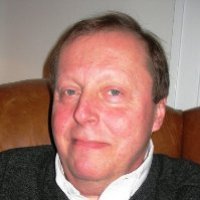 Latest from John Ginovsky
back to top