CFPB pilot program to test eclosings
Bureau seeks meaning, economy, speed in process
Later this fall the Consumer Financial Protection Bureau will launch a pilot program to test ways, through electronic systems, that may make the mortgage closing process simpler, more economical, and more meaningful for homebuyers.
"We strongly believe that electronic closing solutions—known as eclosings—can lead to more knowledgeable consumers and a much better process for everyone involved," said CFPB Director Richard Cordray at a forum earlier this year.
Specific objectives of the program will be to:
• Enable consumer understanding, through document summaries, term definitions, and process explanations that can be reviewed prior to the closing, and also whether the order of the documents changes the consumer experience.
• Incentivize early document review by testing various technologies that would let consumers see the entire package of closing documents at least three days ahead of time.
• Facilitate error detection, by testing tools that help industry members and consumers spot discrepancies in closing documents, thus preventing last-minute surprises.
Cordray also pointed to possible cost reductions. "It is faster to send documents between lenders, investors, and other stakeholders electronically than it is to send these documents by mail or other means of delivery," he said. "The time saved can translate into tangible monetary benefits for lenders."
He recognized that some lenders already offer eclosing solutions and invites them to participate in the pilot program. "Participants in the pilot program must already have a process in place and be currently offering an eclosing option to their customers," he said. System requirements and the application process are described at the website posted below.
"This is not a rulemaking process," Cordray said. "Instead it is a potential win-win effort to work with all stakeholders to ensure that consumers understand the commitment they are making and experience a more transparent, efficient, and effective process."
Guidelines for participating in the CFPB's pilot program on eclosings
Full (prepared) remarks of CFPB Director Richard Cordray regarding the eclosing pilot project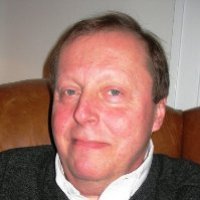 Latest from John Ginovsky
back to top