CFPB casts eye on mobile banking
Will concentrate on application to unbanked, privacy, security, money management
The Consumer Financial Protection Bureau launched an inquiry into the opportunities and challenges associated with the use of mobile financial services, with a particular interest in how mobile technologies are impacting unbanked and underserved consumers with limited access to traditional banking systems.
"In a world where people can manage their money on the go, there is great potential to serve more consumers and allow them to take greater control of their finances," says CFPB Director Richard Cordray. "But we need to make sure all consumers are protected whether they are opening their wallets or scanning the screen on their smartphones."
According to recent figures, roughly 90% of U.S. consumers own a cell phone; of those, about 60% are smartphones. In addition, almost 50 million Americans have tablets. These technologies are spurring new products and services that can provide consumers with easier, cheaper, and more efficient ways to manage their daily lives. The inquiry focuses on mobile banking services and mobile financial management services. The inquiry also specifically addresses how the use of mobile payment products can be used to improve the financial lives of underserved consumers, who may include younger consumers, those with low income, or those who live in locations without easy access to traditional banking.
A recent study by the Federal Reserve found that one-third of cell phone users and more than half of smartphone users gain greater access to their bank or credit union account through their devices. Last year, 74,000 customers per day began using mobile banking services for the first time, according to industry research. Consumers can use their devices to transfer money between accounts, monitor their money flow, and deposit checks. Some financial institutions also send text alerts to consumers when their funds are low.
According to a recent FDIC study, the "anytime, anyplace" nature of mobile financial services—and the ability to use them to act quickly—offers the potential to help the unbanked and under-banked populations gain access to the banking system and grow their financial capability.
CFPB seeks information on the opportunities and challenges associated with mobile financial products and services. Among the areas of interest that the bureau is seeking information on:
Access for the underserved: There are tens of millions of unbanked, under-banked, and underserved consumers in the United States. Operating outside of the banking system can be costly and time consuming. These consumers frequently rely on nonbank services like payday loans or check cashing to meet their financial needs. Because cell phone use is prevalent among many of these groups—including low-income and younger populations—the bureau is looking at the ways that mobile technologies could expand access to financial services. Specifically, the bureau is seeking information on whether using mobile devices opens up options in financial services and money management for these consumers; and whether these options are cheaper than traditional financial services. The bureau is also exploring whether the increased use of mobile technologies could affect the availability and location of bank branches; and if so, what impact that would have on consumers.
Real-time money management: Mobile technologies can present a faster and easier way to access financial products, track spending, and manage money. According to the Federal Reserve study, 69% of mobile banking users said they checked their account balance before making a large purchase, and half of them decided not to make the purchase because of their account balance or credit limit. The bureau is seeking information on how mobile products and services can be a tool to help consumers manage their money in real time, as they are making spending decisions.
Customer service: When consumers use mobile financial products or services, it may be harder to access customer service when there is an error or something goes wrong. The bureau is seeking information on what types of customer service or technical assistance are available to consumers when they use mobile products, especially if a mobile product is their only access to their financial provider. The bureau is also seeking information on any additional protections consumers may need when they lose their device or if they get cut off from the cell or Internet service on their device.
Privacy concerns and data breaches: Consumers who use their mobile devices to conduct their financial transactions or banking needs may face particular privacy concerns. In order to enjoy any potential benefits of their mobile devices, consumers need to know their information is protected. The bureau is seeking information on what kind of information companies are collecting on consumers, whether it is being disclosed to consumers, and how that information is being used for low-income consumers in particular. The bureau is also examining whether data breaches are more common on mobile devices as compared to traditional computers.
The comment period for the RFI will end on or around September 9. The Request for Information can be found at: http://files.consumerfinance.gov/f/201406_cfpb_request-for-information_mobile.pdf
http://www.consumerfinance.gov/newsroom/cfpb-launches-inquiry-into-mobile-financial-services/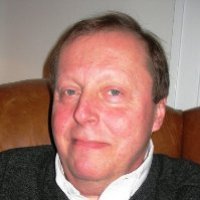 Latest from John Ginovsky
back to top