Social media, mobile, analytics, cloud tech the new "core"
Transactions seen giving way to contextual banking
Banks need to spend as much time and energy crafting their digital services to fit the convenience of their customers as they do to accommodate their brick-and-mortar offerings to their customers' preferences.
To do this, say a recent panel of experts, banks need to focus on four trends: social media, mobile, analytics, and cloud technology, sometimes referred to as the acronym SMAC.
"In the physical space financial institutions have spent a lot of time optimizing physical channels, such as where to put the branches relative to foot traffic, ATMs, and the like. The similar thing needs to happen in the digital space. Today we tend to give consumers an app on the phone and you have to go to the app to consume the services," says Chandan Sharma, global managing director for financial services, retail, insurance, and hospitality for Verizon.
"Financial institutions have to fit into people's life styles. Increasingly, the technology innovations will go from unique applications for banking or payments, to these as being services that are embedded in experiences based on where you are. That's where it needs to go," he says.
He spoke as part of a panel on a Verizon-sponsored webinar titled "Top Drivers and Disruptors of the Bank of the Future."
The four technologies, he says, will combine eventually to allow this to happen. Sharma characterized each as follows:
Social media—"Facebook is the prime example but there are increasingly different types of social media. Facebook interacts with quite a number of users. But the area is becoming more public, and allowing for deeper interactions with fewer sets of users, like Snapchat and others. Certainly social media is a big business area."
Mobile—"It's huge. Smartphones, tablets, have a huge headroom to grow into. Mobile increasingly over time will shift from mobile devices to smart wearables, like watches, rings, glasses, things like that.
Analytics—"It's certainly about Big Data but it's more about context. It's more about real–time context on location when you're in the physical environment, and then the context around click streams when you're in the digital environment…Right now it looks like 35-40% of the data that's collected could be mined, could have some value. Today we tag roughly 10% of that. So there is a huge opportunity in all these digital and physical interactions."
Cloud—"This is more about information technology and infrastructure. It's an accessible way to high-velocity IT."
"Pulling all these trends together and harnessing them I think is a way to drive the ball forward," he says.
Analytics in particular has the potential of really disrupting the financial services industry, says Mike Versace, global research director for IDC Financial Insights, who also was on the panel.
"We said in banking for many, many years that transaction processing was core. Was core banking. That was it. That was the center of the universe for banking," Versace says. "We're not sure any more. It's certainly core for wealth and trading and things like that. Still very, very important, but much more of a commodity today than it has ever been in the past.
"So what's core today? Analytics is core. Analytics is core for differentiating your products and services to the customer from those down the street. What we think of as core technology in the financial sector has changed significantly. We think analytics, analytics as architecture, analytics as core, is right in the middle of it all."
More generally and inclusive of the other elements of SMAC, he says, "When we look at the uptick in investments, both on the private equity side and at what's being purchased, the growth rates in those technologies far exceed the growth rates associated with traditional, legacy client-server technologies."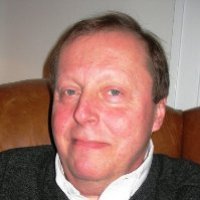 Latest from John Ginovsky
back to top