The 4 "pillars" of mobile pay, and which to focus on
POS mobile payments lag, but p2p is ripe now
While the market for mobile payments at the point of sale has yet to mature, there are multiple other ways for financial institutions to support mobile payments, says Fiserv in a new report. To capitalize on the market opportunity, financial institutions should consider a strategy that encompasses four pillars of mobile payments:
Paying self—Transfers and deposits into a personal bank account, via mobile deposit and funds transfer capabilities.
Paying other people—Person-to-person payments to individuals and groups.
Paying billers—Payments to a biller either through a financial institution or biller.
Paying merchants/retailers—Purchases via mobile proximity payments, cloud, or online via apps and mobile websites.
Focusing on the first three pillars until mobile proximity payment offerings mature will enable banks to attract, retain, and strengthen relationships with key customer segments already heavily using the mobile channel, such as Gen Y.
In addition to immediate opportunities associated with supporting today's most prevalent mobile payment types, banks are encouraged to invest in the future. Building out support capabilities and mapping the POS payments user experience to the design of other mobile banking transaction types could drive mobile retail payments use, putting financial institutions in a strong position.
"Due to their trusted relationship with consumers, financial institutions have a distinct advantage over nonbank competitors as the mobile banking and mobile payments user experiences converge," says Ginger Schmeltzer, senior vice president, Emerging Payments, Fiserv. "Banks…that offer mobile deposits and transfers, and that facilitate mobile payments to billers and individuals, will position themselves successfully as the provider of choice for mobile retail payments."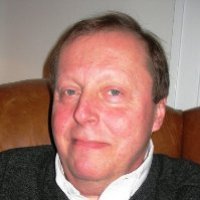 Latest from John Ginovsky
back to top