Big data ought to evolve organically, not by regulation
Current laws provide protection, while consumers enjoy benefits
Big data ought to be allowed to develop organically and regulators ought not to stifle innovation before its full potential is realized, ABA and the Consumer Bankers Association wrote in a comment letter to the Department of Commerce.
The statement came in response to an ongoing review that is looking into how big data affects citizens' daily lives and affects the relationships between government, citizens, businesses, and consumers. The issue arose from a working group composed of top officials from the Commerce Department, Energy Department, Office of Science and Technology Policy, and National Economic Council.
The working group issued a report in May that weighed the benefits of big data against potential privacy and discrimination concerns. The report in turn asked the Commerce Department to request comments on "how the Consumer Privacy Bill of Rights could support the innovations of big data while at the same time responding to its risks, and how a responsible use framework…could be embraced."
"CBA, ABA, and our members support the use of big data in the financial sector and recognize its real benefits, ranging from eradicating fraud to providing customers with better, cheaper services, to creating efficiencies in the marketplace. Looking ahead, we are anxious to see how big data evolves and grasp the benefits that have yet to be fully understood," the associations said.
They pointed out that in the working group's report, in terms of the financial sector, it says:
"Banks are using big data techniques to improve fraud detection…For consumers, big data is fueling an expansion of products and services that impact their daily lives. It is enabling cybersecurity experts to protect systems—from credit card readers to electricity grids—by harnessing vast amounts of network and application data and using it to identify anomalies and threats. It is also enabling some of the nearly 29% of Americans who are ʻunbanked' or ʻunderbanked' to qualify for a line of credit by using a wider range of nontraditional information—such as rent payments, utilities, mobile-phone subscriptions, insurance, child care, and tuition—to establish creditworthiness."
Regarding fraud protection, the associations noted that, No. 1, financial institutions accounted for just 3.7% of all data breaches in 2013, and, No. 2, are already required to comply with many consumer protection laws, including the Gramm-Leach-Bliley Act, the Fair Credit Reporting Act, the Fair and Accurate Credit Transaction Act, and the Dodd-Frank Act.
In conclusion, the associations wrote, "The advent of big data—an innovation that has been providing benefits to financial customers for many years—does not create new privacy concerns because it is fully contained within the scope of our comprehensive privacy laws. As the Working Group stated, ʻbig data will become an historic driver of progress, helping our nation perpetuate the civic and economic dynamism that has long been its hallmark.' We look forward to being a part of that progress and urge the federal government to provide a flexible regulatory structure that promotes future innovation."
Read the associations' letter at http://www.bankingexchange.com/old//Advocacy/commentletters/Documents/cl-bigdata-2014Aug.pdf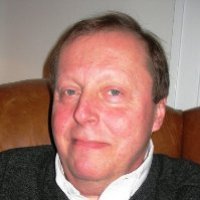 Latest from John Ginovsky
back to top