Vendor management evolves into distinct discipline
Advances as a strategic framework defined in four areas
IT vendor management as a formal discipline is rapidly evolving because organizations are demanding more from vendors in order to deliver the value and innovation needed to enable desirable business outcomes, according to Gartner, Inc.
"Vendor management is increasingly important as a distinct discipline because newer cloud delivery models and niche vendors can generate a lot of value for a business, while also introducing a high degree of risk that requires management," says Gayla Sullivan, research director at Gartner. "Moreover, the era of digital business brings many opportunities to generate competitive advantage and increased revenue through the innovative technologies and services offered by vendors."
Vendor management programs that focus solely on cost optimization and service-level agreements are likely to fail to capitalize on some of the best opportunities available through working with vendors. Successful organizations will ensure their vendor management programs seek to maximize opportunities as well as mitigate risks.
"The assertion that vendor management provides increased business value, controls, and protection to organizations is well supported. In many highly regulated industries, vendor management is not optional and regulatory bodies are beginning to provide guidance, particularly in relation to vendor risk and performance management," says Sullivan.
Processes that support this discipline are beginning to take advantage of advanced techniques and tools, and are quickly becoming more streamlined and efficient. Gartner has outlined the advances in vendor management across four dimensions, to provide a strategic framework within which to assess vendor management programs.
The four dimensions are:
• Governance: This dimension establishes the lines of authority for the execution of vendor management functions and processes, defining roles and responsibilities for those involved. The goal is to encourage desirable behavior—both internally and externally—to ensure optimal performance, compliance and risk mitigation. The more advanced the program, the more clear and efficient the roles and responsibilities will become.
• People and Organizations: In addition to existing abilities in sourcing, cost management, and contract negotiation, new skills will be required to manage vendors in the digital era, including data analytics, risk management, and financial competencies. Collaboration skills will also be highly sought after as these enable collaborative behaviors across all levels of the business. Advanced vendor management programs will use a multitalented array of employees to achieve the best outcomes.
• Processes and Tools: C-level executives will play a greater role in vendor relationship management in the future, particularly with strategic and innovative vendors. The value of vendor management programs that manage risk, performance, contracts, relationships, and demand will be more widely accepted at board level, and so too will the value of advanced vendor management tools in use by world-class organizations. As vendor management gains high-level recognition for its business value, the increased ability of tools to automate and streamline processes, to simplify due diligence, and to provide accurate reporting for tracking and risk management will also become increasingly valued.
• Analytics and Trending: The process of using internal historical data to review, assess, and guide vendor management activities is already well established. As vendor management programs mature, however, they will move beyond the analysis of internal data to include a wide range of reputable external sources. Merging internal and external data and tracking trends in this way will lead to better vendor intelligence and more informed, targeted actions will result. This will help with current vendor decisions, such as who to include in a request for proposal, but will also offer predictive insight, for example predicting vendor obsolescence through tracking vendor financial data using industry-standard ratios.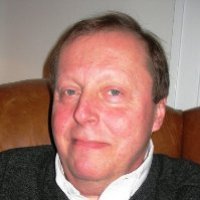 Latest from John Ginovsky
back to top