Investing, PFM innovations predominate FinovateFall
New tools to make, manage money surge at show
This is part of our special coverage of FinovateFall 2014. For an overall article about the conference, see John Ginovsky's blog, "Fintech future featured at NY event."
Of the 71 presenters at FinovateFall in New York, at least 18 could be classified as related to investing or managing wealth—the most of any category in evidence.
Twelve are directly related to investing, while six are related to personal financial management. The sheer number and variety of ways these companies approach this area of financial technology points out the ongoing and increasing importance people place on husbanding their resources and using them to best advantage.
Investing presenters
Briefly, the investing-related companies included:
• blooom—App allows for the quick analysis and reallocation of 401k funds.
• True Potential—A British company that allows clients to top up their investments on the go with just £1.
• HedgeCoVest—Provides an online marketplace for investors searching for transparent and secure options to allocate to hedge fund strategies.
• P2Binvestor—Offers a new borrower application and loan management dashboard powered by an automated QuickBooks synchronization.
• iBillionaire—A mobile app provides insights into what famous billionaires invest in, their investment strategies, financial data, and specific stock picks.
• TickSmith—Offers a big data platform for the analysis of financial information.
• Ayasdi—Allows capital markets businesses to automatically identify relationships between market conditions and client trading behaviors.
• Thinknum—Provides technology and data for analysts to build better financial models.
• Kapitall—A do-it-yourself platform uses game mechanics to make investing educational and accessible.
• KNEWSAPP—Uses big data intelligence augmentation to surface developing financial-related stories, tickers, and topics from 40,000 news sources and social media, enabling real-time news analysis.
• Algomi—Collates information within a bank's credit trading business, develops algorithms, and pushes the most relevant and profitable opportunities in real time to appropriate salespeople.
• Loyal3—A mobile app allows individuals to buy or sell stock quickly and inexpensively.
PFM presenters
Presenters that could be classified in the personal financial management category include:
• eMoney—A new, interactive platform for financial advisors improves efficiency with new integrations and improved connections.
• iQuantify—A virtual financial advisor app, aimed at millennials and young families, that recommends expenses a user can adjust to fund his or her goals and allows for the user to compare alternate financial scenarios.
• FlexScore—A mobile version of the company's personal finance score that engages customers by recommending products via gamification strategies.
• Misys—Through advanced customer segmentation, this service promotes financial products intelligently and effectively.
• Geezeo—A business financial management platform offers business customers predictive insights and capabilities.
• MoneyStream—A personal financial management service employs learning algorithms to detect and predict a user's spending patterns, letting users view and pay bills, detect upcoming money issues, and provide visibility to future cash flow.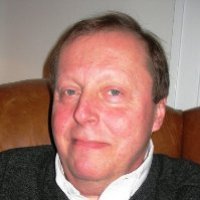 Latest from John Ginovsky
back to top