FinovateFall's "Best in Show" selections
This is part of our special coverage of FinovateFall 2014. For an overall article about the conference, see John Ginovsky's blog, "Fintech future featured at NY event."

Part of the incentive for presenting at Finovate is the chance to be voted "Best in Show," bringing with it bragging rights for the companies involved and something extra to tout in their subsequent marketing.
More than that, the best in show distinction represents what the very discriminating audience—which includes bankers, analysts, and established vendors—deem related to crucial trends in the financial technology industry.
Looking at the winners in aggregate, three were related to security in some way, two were related to investing, and two could be classified as related to software development.
How they were selected
Criteria for selecting these out of the 71 presenters are:
• Only audience members not associated with presenters were eligible to vote. Finovate employees did not vote.
• Attendees were encouraged to note their favorites during each day. At the end of the last demo, they chose their three favorites.
• The exact written instructions given to attendees: "Please rate (the companies) on the basis of demo quality and potential impact of the innovation demoed."
• The seven companies appearing on the highest percentage of submitted ballots were named Best of Show.
"And the winners are …"
Winners, in alphabetical order, were:
• AnchorID, for a new way to log into websites and apps.
Users get one universal user name, like a master key, that serves as a unique identifier. The person's phone is the anchor for authentication.
• blooom, for a simple tool to fix mis-invested 401(k) allocations for individual clients.
The app collects basic user data and asks the user to select where the current 401k is currently held. It then analyzes that allocation across 25,000-plus different funds to generate a comparative analysis, without overly technical description.
• CrowdFlower, for a data enrichment platform to help data scientists, analysts, and engineers collect, clean, and label data to make it useful.
As applied to financial statements, it tackles tasks that require human intelligence, like search relevance tuning, data categorization, image annotation, metadata creation, sentiment analysis, transcription, and deduplication.
• Loyal3, for its use of social technologies that make investing in IPOs and stocks easy and affordable for everyone.
The mobile app allows the purchase by individual investors of shares or share fractions with as little as $10 and no fees, while providing account information, transaction history, fund transfers, and important notifications.
• MX/MoneyDesktop, for its technology to help financial institutions expand their market reach and a cross-platform digital banking app.
MX aggregates user data in a single view, so the financial institution can understand its users' individual needs. It then allows for the provision of adaptive offers based on that data.
• NICE Systems, for its real-time authentication that strengthens and streamlines the authentication process in real time while customers converse with an agent, through voice biometrics and an audio/visual link.
• Toopher, for its multifactor authentication platform that uses the location awareness of a user's smartphone to automate authentication for logins and critical actions.
It incorporates biometrics and geolocation to authenticate the user, and then deauthenticate the user if he or she goes beyond a predetermined position.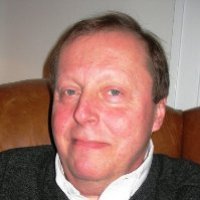 Latest from John Ginovsky
back to top