"American Affluents" using more tech
Social media, digital billpay among faves—yet they retain older habits too
U.S. Affluent population grew 8% from 2013, to 67.5 million adults, compounding the 6% growth seen the previous year, according to the 2014 Ipsos Affluent Survey USA. And they are using more technology than ever, including for their banking.
Who they are, what they like
"Affluents" comprise approximately 23% of U.S. households and are seen as vital to the U.S. economy, spending $2.0 trillion annually across a range of products and services. Ipsos defines them as adults 18-plus living in households with at least $100,000 in annual household income.
The study finds that Affluents are early adopters and heavy users of technology. However, Ipsos also reports that Affluents are heavy consumers of traditional media, and that their readership of print publications is essentially unchanged from a year ago.
While the size of the Affluent population expanded, their average income and spending levels were largely unchanged or ahead of previous years, depending on the segment. The result, according to Chief Insights Officer Stephen Kraus, is "expansion without dilution of the Affluent population. There are 5 million more Affluent adults compared to a year ago, earning and spending at the same or greater levels. On an aggregate basis, market sizes and media audiences are up across the board as a result."
Affluents and their money
Signs of growth are evident in all major financial metrics, including spending, income, and liquid assets:
• Spending by the Affluent population across 158 measured categories rose to $2 trillion for the first time in the survey's 38-year history.
Average (mean) spending per Affluent fell slightly from 2013 to 2014, but remained well ahead of 2012 and 2011 levels. Median spending rose 2% in 2014, building on a 4% increase the year before.
• Income followed a similar pattern as spending.
Average household income among Affluents in 2014 was $197,400, down 1% from 2013, but still 5% ahead of levels seen in 2011 and 2012. Median income rose for the fourth consecutive year.
• Liquid assets rose 7% to an average of $592,000, compounding the 9% growth seen from 2012 to 2013.
Affluent average net worth rose 1% to $1.02 million, while median net worth rose 3%.
Affluents and their technology
The study also documents how Affluent lives are increasingly intertwined with technology. For example, among Affluents:
• Social graces. 88% visited one of 12 measured social networks in the previous week, led by Facebook, which was visited by 70% of Affluents for an average of 5.7 hours.
• Paying technically. 64% paid bills with a computer, smartphone, or tablet in the past 30 days.
• iUse iTech. 58% use an iPhone or iPad, up from 53% in 2013.
• Tablets beyond medicine cabinet. 48% now personally own a tablet, up from 9% in 2011—and 77% now have a tablet in the household.
• Multiplugging the TV set. 47% have a television connected to the internet, 23% own a smart TV, and 23% have a TV connected to a digital media receiver or streaming device—figures up significantly from 2013.
• Buy on the fly. Roughly half of smartphone and tablet owners made a purchase on their device in the past year.
• App-solutely fabulous. 10 million Affluents now have a mobile payment/wallet app, an increase of 49% from 2013.
Reachable beyond their handhelds
While ownership of mobile devices and the consumption of digital media continue to rise, the study finds use of traditional media to be highly similar to previous years. The research clearly demonstrates that traditional media are alive, well, and integral to Affluent lives.
Buoyed by the growing Affluent population, the number of Affluents who read a print publication rose 6% to 53.5 million; the total duplicated average-issue audience also rose 6%, to 219.2 million. On an individual level, print publication readership remains strongly similar to 2013. For example, 79% of Affluents read one of the 140 reported print publications (133 magazines and 7 national newspapers), down only slightly from 81% in 2013. Affluent readers averaged reading 16.6 print publication issues from 7.4 titles, unchanged from 2013.
"Digital media use continues to grow, and traditional media use has changed much less than many people expected," says Kraus. "Consumption of new media is supplementing, not supplanting, traditional media use—and the result is a net increase in Affluents' overall engagement with media."
Affluents as buyers
As consumers, Affluents are found to be highly-engaged shoppers across platforms and categories.
While many shop at luxury retailers, huge numbers of Affluents shop in mainstream outlets as well, with the most widely shopped retailers being Amazon (74% shopping in the past year), Target (72%), and Walmart (69%).
The three retailers that saw their Affluent shopper base rise are also diverse in their appeal and spanned the retail spectrum—eBay, Etsy, and Ulta. Affluents display the coupling of high-end and mainstream purchasing in many categories. In automotive, for example, many Affluents drive luxury automobiles, but the most widely owned vehicle brands among Affluents are decidedly mainstream: Ford (25%), Toyota (24%), Honda (21%), and Chevrolet (19%).
Cross section of Affluents evolves
The Affluent population is found to be diverse, not only in its shopping habits, but in its generational and cultural composition as well.
While baby boomers are the single largest generation within the Affluent population (38%), a generational changing of the guard is well underway. Gen Xers (33%) and millennials (22%) combine to well outnumber Boomers.
African-Americans, Hispanics, and Asians each comprise 6%-8% of the Affluent population; in addition, 17% of Affluents speak a non-English language at home, and 11% were born outside the U.S. Four percent of Affluents describe themselves as members of the LGBT community.
Beyond Affluents—the Wealthy
The survey also provides a robust look into the lives of the "Wealthy"—those with at least $500,000 in annual household income. Just 1.9 million adults, or about 0.5% of the U.S. population, the Wealthy spend an average of 2.3 times more than Affluents as a whole across 158 measured categories. The Wealthy are also particularly heavy consumers of media, spending 29% more time online, and reading 54% more print publication issues, than Affluents. Twenty-one percent of the Wealthy speak a nonEnglish language at home, and 15% were born outside the U.S.—figures higher than in the Affluent population.
Evan Borak, senior vice-president of Ipsos MediaCT, and head of its Audience Measurement Group, says: "Once again, the Affluent population has grown in size and resources, lifting marketplace spending and media audiences with it. And it is increasingly clear that Affluent spending is crucial to the health of both luxury and mass brands, across retailers and across platforms. A strategic understanding of today's diverse Affluent population has become an imperative for every brand in every category."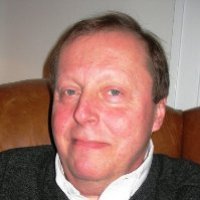 Latest from John Ginovsky
back to top