Siloed EBPP systems waste $1 billion each year
Multiple systems inefficient and frustrate customers
More than half (56%) of organizations use siloed electronic bill presentment and payment systems that cost them more than $1 billion annually, according to a study conducted by ACI Worldwide and Wiese Research Associates
Study participants included leaders responsible for EBPP in the United States within the consumer finance, government, higher education, insurance, and utility sectors.
Daily operations for many businesses include wrangling multiple EBPP systems, each of which addresses numerous channels that are used to interact with customers. Given the high cost implications, it is not surprising that nearly half (48%) of the organizations surveyed are open to replacing their EBPP systems with a single, integrated system that can address diverse payment preferences efficiently and cost-effectively.
Other results of the survey include:
• Fragmented websites cost $630 million annually in decreased ebilling adoption.
• Lost productivity from isolated EBPP systems robs companies of $380 million per year.
• Call centers operating disparate systems incur $180 million in needless expenses each year due to longer call times.
Input data just once
Many consumers use multiple payment options and expect their preferences to be remembered across all channels. When disparate systems do not or cannot communicate with each other, consumers are forced to provide information multiple times, leading to potentially unsatisfying experiences. Organizations recognize the value of an integrated EBPP system to reduce costs and improve customer satisfaction; ranked in order are the top four critical improvements survey participants expected:
• Faster payments.
• Increased consumer convenience.
• Higher compatibility with other systems.
• Mobile bill payments.
"Today's consumers want a reliable and seamless experience across multiple channels and payment types," says Scott Fitzgerald, vice president and product line manager, ACI Worldwide. "It should come as little surprise that integrating disparate [EBPP] systems not only improves customer satisfaction and increases efficiency, but is also cost effective—to the tune of potentially more than $1 billion each year."
Survey methodology: ACI Worldwide & Wiese Research Associates conducted a phone-based quantitative market research survey of 80 leaders responsible for EBPP in the U.S. within the consumer finance, government, higher education, insurance and utility sectors.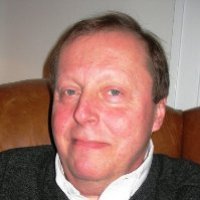 Latest from John Ginovsky
back to top