Mobile RDC terms found wanting
Pew research advocates clearer disclosures
Many current disclosure policies associated with mobile remote deposit capture offerings by banks and prepaid card companies were found to be confusing, unavailable, inconsistent, or all three, according to research by The Pew Charitable Trusts.
While acknowledging that adoption of such offerings continues to rise, the researchers recommend greater transparency in their terms, fees, and conditions, in an effort to build confidence about mobile banking in general.
"We found that many banks and prepaid companies do not offer clear information about [mRDC] features and the fees associated with it. A more transparent marketplace would build more confidence in mRDC and the benefits of mobile banking," said Susan Weinstock, director, Pew consumer banking project. She spoke during a webcast announcing the project's findings.
For the report, Pew examined mRDC availability at 50 banks and 51 prepaid card companies, identifying ten key terms and conditions that prospective customers are likely to consider when deciding whether to use the technology. Among these were cost, the time before deposited fund become available, and eligibility requirements.
First introduced in 2009, mRDC allows individual to take smartphone or tablet photos of endorsed paper checks and deposit them through an app from their bank or prepaid card company. The Federal Reserve reports adoption has increased from 2% of consumers in December 2011, to 11% in December 2013.
"Transparency is critical as mRDC adoption rates rise. It's gaining in popularity with consumers, banks, and prepaid card companies, for its convenience," Weinstock said.
Research points on mRDC
Pew's analysis found that:
• Banks are more likely than prepaid card companies to offer mRDC, although several large banks do not yet do so.
• Terms and conditions of mRDC are typically available to prospective customers online—rather than through the mobile banking app that they would use to make mRDC deposits.
• Large majorities of banks and prepaid card companies disclose some terms and conditions for using mRDC, including the costs, enrollment requirements, deposit limits, and posting policies; however, only one institution discloses all of them.
• Most banks disclose that mRDC is free to the consumer, though some charge for this service. Conversely, most prepaid card companies assess a fee with disclosed costs of as much as 4% of a deposit.
• Among the prepaid card companies studied, all disclose funds-availability policies and most give choices for availability, including an immediate option for a fee. By contrast, almost half of the banks examined do not disclose these terms, but of those that do, most make funds available between one and two days after posting the deposit.
• Most banks do not disclose whether mRDC deposits follow funds-availability rules that usually apply to checking accounts; of those that do, all say that these rules do not apply.
• Most banks and prepaid card companies alike inadequately disclose whether they provide alerts on the status of mRDC deposits, including those that are rejected.
"For banks and prepaid card companies, providing greater levels of transparency can help build consumer confidence in mRDC and in mobile banking," Weinstock said.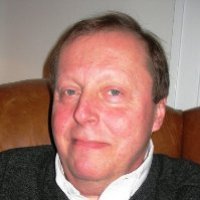 Latest from John Ginovsky
back to top