Balance regulation, innovation, OCC says
Agency to study claim that regulation stymies innovation
Continuing expansion of financial technology should be tempered with an eye toward risk management while simultaneously encouraging innovation, Comptroller of the Currency Thomas Curry said in a speech to the Federal Home Loan Bank of Chicago.
Curry called for moderation on the regulatory side, as well.
"While our views of innovative products and services are informed by the experience of the financial crisis," said Curry, "we can't let that memory blind us to the importance of continued innovation in the financial marketplace. New approaches that meet the needs of an evolving marketplace are the lifeblood of our nation's economy, and it's our job as a regulator to support and even encourage innovation that helps bank customers."
Can regulation + tradition = innovation?
To that end, and noting that a large share of current innovative trends develop outside the regulated banking industry, Curry said OCC has launched a new initiative to address the perception—"and any reality that might lie behind it"—that it's too difficult to get new ideas through the regulatory approval process.
A team has been formed at OCC that includes policy experts, examiners, and lawyers develop a framework to evaluate new and innovative financial products and services.
"We're still early in the process, so I can't tell you exactly where we'll end up. It's possible we'll ultimately conclude that we need a small office dedicated to innovation, just as some banks have developed innovation centers," Curry said.
"At a minimum, though, we'll want to be sure that we have the capacity to identify and understand new trends and new technology as well as the emerging needs of financial services customers so that we will be in a position to quickly evaluate those products that require regulatory approval and identify any risks associated with them," Curry added.
Speaking more broadly, Curry observed that "Our task, as a regulator, is to be sure we have a robust process in place to understand and evaluate new approaches to permit and encourage responsible innovation that has benefits for consumers and businesses while ensuring appropriate risk management and compliance with laws and regulations.
"That means understanding the technology and the issues that arise from it, as well as the very different perspectives that characterize the traditional banking industry and those that underlie the new fintech companies that are offering banking services."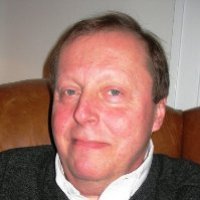 Latest from John Ginovsky
back to top