Responsible innovation high on OCC agenda
Agency seeks ways to foster safe tech advances
Regulators are coming to realize the value of responsible innovation in the banking industry, and seek to find equally responsible ways to regulate it as it emerges, according to Grovetta Gardineer, deputy comptroller for compliance operations and Policy for the OCC.
"Responsible innovation requires careful risk management and a great deal of scrutiny to ensure that it delivers its promise safely and soundly, consistent with applicable laws and regulations, and in a way that ensures adequate consumer protections," Gardineer said in a recent speech.
She added that "that caution, however, cannot and should not stop the wheels of innovation from turning." She acknowledged that if current, regulated players fail to innovate, others will, "and today's service providers will become historical footnotes."
Innovation now basic ingredient
Gardineer said that "we are at a point in the industry's evolution where we expect tremendous innovation … Technology is driving innovation. Generational change is driving innovation. The demand for efficiency is driving innovation. And, the need to seek new profit opportunities is driving innovation."
She provided a number of examples:
• Apple Pay registered more than 1 million credit cards within the first 72 hours of operation.
• Square processes more than $30 billion in transactions per year.
• Lending Club uses technology to connect borrowers and investors and has facilitated more than $2.7 billion in consumer loans.
• Kickstarter and GoFundMe have been providing seed funding and credit for several years.
"Customers demand instant, mobile access to everything, and we are seeing customers turn to alternative service providers in droves when traditional financial service providers can't satisfy their appetite," Gardineer said.
Regulatory response to innovation's role
In speaking of this, Gardineer referred to OCC's recent launch of a team, announced last month, to focus on the question: "What can the OCC do to support responsible innovation that better meets customer and community needs in a safe and sound manner?" The team consists of policy experts, examiners, lawyers, and others, she said. DanLINK to http://www.bankingexchange.com/news-feed/item/5692-balance-regulation-innovation-occ-says
"As a result of the effort, the agency hopes to improve its ability to identify and understand new trends and new technology, as well as the emerging needs of financial services customers, so that the OCC can more quickly evaluate those products that require regulatory approval, consider the supervision implications of the innovation, and identify any risks associated with them," Gardineer said.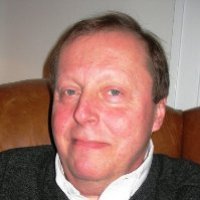 Latest from John Ginovsky
back to top