Fed adopts NACHA's same-day ACH rules
Seen as next step toward faster, universal payments services; effective September 2016
The Federal Reserve formally adopted same-day ACH rules previously formulated by NACHA, in a step widely seen leading toward ubiquitous acceptance of electronic payments.
"The [Fed] Board believes that the benefits of same-day ACH service outweigh the costs institutions would incur to implement such a service," it says in its decision. "Same-day ACH capability will facilitate the use of the ACH network for certain time-critical payments, accelerate final settlement, and improve funds availability to payment recipients."
Framework of switchover
NACHA's amended operating rules will be incorporated into the Fed's Operating Circular 4, taking effect Sept. 23, 2016.
In a statement, NACHA says it's to be implemented in three phases.
• In phase one, ACH credit transactions will be eligible for same-day processing, supporting use cases such as hourly payroll, person-to-person payments, and same-day bill pay.
• In phase two, same-day ACH debits will be added, allowing for a wide variety of consumer bill payment use cases such as utility, mortgage, loan, and credit card payments.
• In phase three, the framework will introduce faster ACH credit funds availability requirements for receiving depository financial institutions (RDFI); funds for same-day ACH credit transactions will need to be available to customers by 5 p.m. RDFI local time.
Improvements much anticipated
"Same-day ACH is a game changer as it will enable new options for consumers, businesses, and government entities that want to move money faster, and will serve as a building block for enabling payments innovation in the development of new products and services," says Janet Estep, president and CEO, NACHA.
Camden Fine, president and CEO, Independent Community Bankers of America, also praised the Fed's action. "Universal same-day ACH capability supported by an interbank fee represents a significant improvement for the nation's payment system that would benefit consumers and businesses," he says.
The Fed notes that 32 of 34 commenters approved the proposed mandatory interbank fee included in the NACHA rules, which will be set at 5.2 cents, paid by originating depositor financial institutions to RDFIs for each forward same-day transaction. The Fed agrees, saying this fee "reasonably balances depository institutions' ability to offset costs with the needs of ACH end users."
The Fed also notes the absolute need to make these rules ubiquitous. "Ubiquity is necessary to achieve these benefits. As with existing next-day ACH services, same-day ACH will be most efficient if originators can be certain that same-day ACH transactions will reach any banked receiver," the Fed says.
"With the Federal Reserve's support of the NACHA rule, the industry's commitment to modernizing the payments system and enabling a ubiquitous faster payment option can be fully realized," Estep says.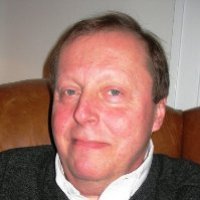 Latest from John Ginovsky
back to top