CIO role at tipping point
Increasingly seen as advisors to the "shadow IT"
"Tipping point" is the operative phrase regarding the role that chief information officers have come to, in relation to the phenomenon of line-of-business pre-emption of corporate IT investment.
Otherwise known as "shadow IT" or "business-led IT," surveys indicate that CIOs increasingly view their value to their companies as that of internal advisors, rather than primarily as technology managers.
New IT philosophy comes to forefront
One survey by CEB predicts just a 2% rise in corporate IT department budgets for 2016. That's the lowest increase since 2012, even as corporations in general continue to embrace improved cloud, analytics, and customer experience technology.
"This slowing budget growth represents a tipping point in IT spending as organizations realize the benefits of adopting a more flexible, business-led approach to technology investment," says Andrew Horne, IT practice leader at CEB. "CIOs are rethinking the way budgets are allocated to focus on the speed of response to the rest of the business. In 2016, we expect the IT function to ramp up its role as consultant, broker, and coach to the rest of the enterprise."
Facing IT democracy
Another survey, by Logicalis Group, found that 31% of CIOs globally are routinely sidelined when it comes to making IT purchasing decisions. At the same time, 42% of CIOs are actively embracing a new internal service provider model in an attempt to stay relevant to line-of-business colleagues.
"These results suggest CIOs are at a tipping point. They are just about maintaining overall control of IT spend, but with the democratization of IT through technologies such as analytics, line-of-business colleagues' power in decision-making is only going to present increasingly tough challenges for the CIO," says Mark Rogers, CEO, Logicalis Group. "Unchecked and often unseen by IT, this has serious implications for IT governance and security, especially from solutions designed to directly fire the imagination of line-of-business executives to the possibilities that technology could have on their business."
In response, the Logicalis survey concludes, "IT leaders are seeking to retake control of IT, not by eliminating shadow IT but by embracing it. CIOs are seeking to transform IT departments into internal service providers—lean organizations managing service portfolios, not technology, and able to respond quickly to line-of-business demand."
Sources for this article include:
Business-Led IT A Key Driver In Shifting Corporate IT Investments For 2016
CIOs Line Up To Transform IT In Response To The Shadow IT Phenomenon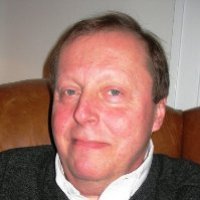 Latest from John Ginovsky
back to top