Visa and PayPal opt for "co-opetition"
Combo could mark milestone in evolution of crowded payments system
Analyst Gareth Lodge of Celent says the landmark deal happens as payments players, facing an oversupply of options, fight to be among the survivors.
In what may prove to be a pivotal event in the ongoing transformation of payments in the U.S., PayPal and Visa announced a strategic partnership. The multi-faceted deal seeks to improve and make more seamless retail payments both digitally and at the point of sale.
In a joint announcement the companies stated that the arrangement is designed to carry significant benefits for issuing financial institutions, acquirers, and merchants. For issuing institutions, the companies claim, these include a better customer experience; more spending volume on their credit and debit cards; lower operational costs; and improved security.
"This agreement opens new avenues for PayPal to collaborate with Visa, financial institutions, and others in the payments ecosystem to deliver greater value, more choice, and new experiences for our joint customers wherever they transact—online, in-app, or in-store," says Dan Schulman, president and CEO, PayPal. The arrangement includes PayPal's Venmo person-to-person payment system.
"At first glance, this looks like a win-win for both parties," says Gareth Lodge, senior analyst at Celent, to Banking Exchange. "It recognizes the strengths of both and ensures value for both.
Overview of agreement
Some details of this agreement include:
• Visa cards will be presented as a clear and equal payment option during PayPal enrollment and subsequent payments, and consumers are presented with the ability to set their preferred payment method.
• Visa digital card images will be incorporated into payment flows.
• PayPal will not encourage Visa cardholders to link to a bank account via ACH.
• PayPal will support and work with issuers to identify consumers who choose to migrate existing ACH payment flows to their Visa cards, using the Visa Direct program.
PayPal to join "VDEP"
These moves tie into another significant aspect of the agreement: PayPal will join the Visa Digital Enablement Program—"VDEP"—to expand point-of-sale acceptance.
"PayPal is effectively trading one thing for another," says Celent's Lodge. "First, they're no longer pushing the linking of the PayPal account to the user's bank account and instead pushing linking to Visa debit cards. For Visa issuing banks this may well be a good thing. In return, PayPal will be part of Visa's Digital Enablement Program."
"In effect," explains Lodge, "this gives PayPal access to all Visa POS terminals without having to negotiate bilateral agreements with every merchant. [Now] 14,000-plus [financial institutions] can offer PayPal."
"Consistent with VDEP, issuers will be able to choose whether to participate and retailers can expect to pay fees that are consistent with other contactless transactions they accept today," the two companies stated.
Sweeteners included in deal
In another part of the agreement, Visa is to offer PayPal "certain economic incentives," including ones for increased volume. The companies did not provide more detail on such incentives.
However, during an investors' webcast, Visa CEO Charlie Scharf said "There are incentives that we will pay, Visa incentives that we will pay to PayPal. And if those numbers aren't reached, then the incentives don't get paid."
In its second-quarter report to shareholders, PayPal notes the agreement with Visa and says this: "The agreement affords PayPal certain economic incentives, including incentives for increased Visa volume, and greater long-term certainty on fees paid to Visa, and further removes the threat of any fees or Visa network rules being targeted solely at PayPal."
Working together to stay in the running
In yet another part of the agreement, PayPal agrees to ensure that data provided to issuers and their cardholders for Visa-funded transactions will be consistent with the information that is received with traditional Visa card transactions.
Lodge points to some implications this agreement puts forward about the evolving payments system in the U.S.
"I think it says two things," Lodge says. "First, [the payments environment] is evolving, with everyone fighting to make sure they're a survivor. There is an oversupply currently, with many casualties already."
This may lead to what Lodge calls "co-opetition."
"This is likely to be an increasingly attractive model where competitors also co-operate where appropriate," he says.
(That jibes with a portion of the Visa/PayPal announcement: "The partnership puts PayPal and Visa on a new path, with the companies working more collaboratively to accelerate the adoption of safe, reliable, and convenient digital payments for consumers and merchants.")
Second, Lodge notes, "The U.S. market is complicated, more than in most other markets, and is likely to get more so. Making sure that it's easy for the customer and merchant, as this does, is going to be critical."
In its second-quarter statement, PayPal reported 188 million active customer accounts, up 11% from the previous quarter. It reported processing 1.4 billion transactions, up 25%, and $86 billion in total payment volume, up 28%.
When asked about what this development may mean to other credit card companies, such as Mastercard and American Express, Lodge observes: "All the big networks know the world is changing, and are focusing on innovation and evolving their business models."
For example, he notes that, on the same day that the Visa/PayPal partnership was announced, Mastercard announced it is acquiring Vocalink, a U.K.-based payments technology platform which also enables the potential for real-time payments, in that country and others. Mastercard will pay about $920 million for the company.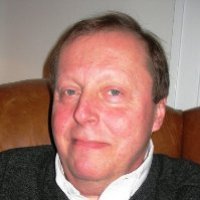 Latest from John Ginovsky
back to top