"Hotlanta" heating back up
Hope is that CRE lending remains strong, in wake of departures
S&P Global Market Intelligence, formerly S&P Capital IQ and SNL, is the premier provider of breaking news, financial data, and expert analysis on business sectors critical to the global economy. This article originally appeared on the SNL subscriber side of S&P Global's website.
By Nathan Stovall and Chris Vanderpool, S&P Global Market Intelligence staff writers
Strong construction in Atlanta has sparked some concerns of the market becoming overbuilt once again, but there is optimism that bankers are operating with greater discipline.
Bankers and advisers say recent construction in Atlanta has been more focused on the commercial and multifamily sectors, unlike the massive expansion in residential real estate that preceded the credit crisis.
Looking at growth's sources
There are a number of large-scale projects in the market from multifamily and office construction to multibillion dollar projects such as new stadiums and surrounding mixed-use development for the NFL's Falcons and Major League Baseball's Braves.
Housing construction has also bounced back, with permits for new, privately-owned housing units in metro Atlanta through the first nine months of 2016 rising 24.5% from year-ago levels.
That increase follows 15%-plus growth sustained during the same period in 2015, according to U.S. Census Bureau data. Construction employment has rebounded through August 2016 as well, rising 7% from a year earlier and 13% from two years ago, according to the Bureau of Labor Statistics.
Both figures are well off the peak, especially new permit activity, which stands at roughly half the average level witnessed between 2004 and 2006.
Crisis purged the market
Brian Schmitt, president and CEO of SouthCrest Financial Group Inc. and longtime veteran banker in Atlanta, said the credit crisis took many highly levered real estate developers and homebuilders out of the market.
He said bankers have learned lessons from the past and noted that nearly two-thirds of the bank charters that existed 10 years ago have since disappeared through failures and outright acquisitions, often by out-of-state banks.
"Bankers are different than they used to be," Schmitt said in an interview. "This last one has stuck with all of us. The wounds were deep. We look at credits differently."
Schmitt is among the bankers in metro Atlanta looking to capitalize on the market's strong recovery. The banker, who led Atlanta-based Piedmont Bancshares Inc. until it sold to PrivateBancorp Inc. for nearly 4x tangible book value in December 2006, recently took over the top spot at SouthCrest and is repositioning the bank to use its excess capital and low-cost funding from rural markets to take market share.
A few out-of-state acquirers such as Bank of the Ozarks Inc., IBERIABANK Corp., and Renasant Corp. have grown in metro Atlanta through deals, but have added to those transactions organically. IBERIABANK CFO Anthony Restel, for instance, noted on a recent earnings call that Atlanta was one of its leading markets for loan growth.
In the third quarter, banks based in the Atlanta MSA reported median loan growth of 3.4% from the linked quarter and 10.6% from a year ago. Meanwhile, the banking industry reported median loan growth of 1.6% from the prior quarter and 6.3% from a year earlier.
Looking at Atlanta multifamily trend
Many banks in Atlanta grew at a faster clip than the industry leading up to the Great Recession, but excessive lending concentrations and a reliance on noncore funding produced more bank failures than any other MSA. While few observers are sounding alarms, there have been some concerns more recently expressed about overbuilding in the multifamily segment.
Community bankers say they are not financing larger multifamily projects, noting that those deals are supported by institutional money. The backers of those multifamily deals, however, note that supply has not outstripped demand.
Mid-America Apartment Communities Inc., a multifamily REIT that recently announced plans to acquire Atlanta-based Post Properties Inc., noted on a recent earnings call that job growth remains strong in Atlanta and predicted that supply in 2017 should be similar to the levels seen in 2016.
D. Keith Oden, president of Camden Property Trust, another multifamily REIT with exposure to the Atlanta MSA, noted on a recent earnings call that multifamily total employment growth to construction deliveries in Atlanta still equated to the historical standard of 5 to 1.
The supply picture appears even more positive in Atlanta's office market, where the overall vacancy rate fell to the lowest level in 15 years, according to CBRE.
There is some hope that developers and banks in Atlanta will not repeat the mistakes of the past, in part because of heightened regulatory scrutiny. Regulators have sounded warnings over banks' CRE concentrations, reminding institutions of guidance first issued in 2006.
Bankers say that guidance carries more weight today, and several institutions with higher CRE exposures have backed away from the asset class.
Schmitt, the SouthCrest chief executive, said the guidance was not heavily followed back in 2006, but now the regulatory pendulum is in the middle, keeping a reasonable level of caution in the market.
"If we had it in the middle in the first place, we wouldn't have nearly the problems that we had," Schmitt said.
This article originally appeared on S&P Global Market Intelligence's website under the title, "Hotlanta heating back up"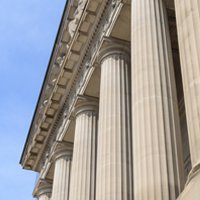 Latest from S&P Global Market Intelligence
back to top