Many mobile pay users unhappy
Few say they would recommend pay apps
|
Written by Website Staff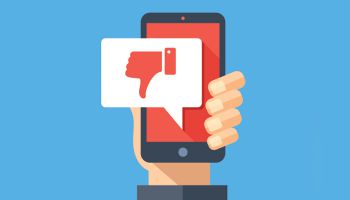 Customers disappointed by mobile payments apps are likely to give them a thumbs down with friends and family.
Oh, when the cool fall out of favor.
The population of mobile pay apps has grown. But popularity is lagging.
From Apple Pay's 2014 solo, the field grew to include what's now Google Pay and Samsung Pay, and then merchants like Starbucks, Walmart, and more began to introduce their own payment apps.
Auriemma Consulting Group reports that its first quarter Mobile Pay Tracker indicates that in spite of the competition, the three original players have seen an increase in usage, to 34% of those eligible to use them.
However, in spite of that finding, "the influx of new players makes the future of the Big Three uncertain," says Jaclyn Holmes, Director of Payment Insights at Auriemma. "Being first to market hasn't given Apple, Google, or Samsung a leg up on mobile payment newcomers. Providers who are able to deliver a more positive, reliable Pay experience are most likely to encourage continued Pay usage, while others may struggle in the years ahead."
Bad experience, bad word of mouth
Auriemma says that the percentage of users who would not recommend these services is growing.
The firm said that 42% of mobile payment users wouldn't recommend the service, based on the latest report. A year ago, only 31% wouldn't recommend the service. This trend is strongest among the least-active users, so the firm suggests that this arises because of problems at the point of sale. Customers who have run into troubles are less likely to build a habit of using mobile payments.
"Merchants have an advantage over the Big Three: a guarantee of acceptance across all their stores and a uniform in-store experience," the firm said in a press release. "While most of Apple, Google, and Samsung Pay users think in-store acceptance has improved since these mobile payments launched, reported issues at the point of sale have remained the same compared to last year."
The research was based on an online poll of 1,527 U.S. respondents who are eligible for mobile pay services.
back to top