Banking Tech: This Time It's Personal
US Bank and Huntington have developed new personalized digital services for individual customers
|
Written by Banking Exchange staff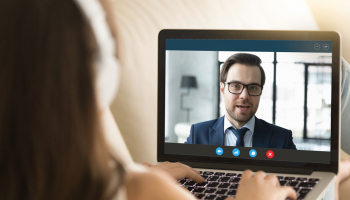 Technology within the financial services industry continues to thrive as US banks consider new ways of communicating with customers.
Minneapolis-based US Bank, the fifth-largest banking institution in the US, has this month announced plans to offer individual customers video meetings with bankers. The live video offerings are aimed at providing personal support from local branch bankers to retail customers without the need to travel.
The bank's Cobrowse feature allows customers to screen-share with a banker so they can work in tandem, navigating online and mobile banking at the same time.
According to US Bank, a trial of Cobrowse was popular with customers during the pandemic, with more than half a million sessions taking place in 2020.
"Customers continue to show that they value being able to talk to a human being about their banking needs," said Tim Wealth, US Bank's vice-chair for consumer and business banking. "Customers loved these tools during pilots because they're convenient, efficient and secure – without losing the personal one-on-one connection."
The Bank's digital service has emerged during a period of instability for branch-based and call centre jobs within the sector, as fintech partnerships put traditional roles at risk. However, while the uptake of digital services has increased significantly, customers still prefer a personal touch. A recent survey from KeyBank showed that younger customers were still keen to have a face-to-face interaction with their bank, despite being comfortable with online services.
Meanwhile, Huntington Bank, headquartered in Ohio, has introduced its first digital-only credit tool: 'Standby Cash', which gives eligible customers immediate access of up to $1,000.
The tool is designed to help customers with emergency expenses. A recent survey by Huntington revealed that just 51% of respondents had money in reserve for emergencies.
Eligibility for the tool is reliant upon a consistent monthly deposit of a minimum of $750 from a period of three or more months and a review of overdraft history. Unless customers sign up for automatic payments, there is a 1% monthly interest charge on outstanding balances.
back to top