What We Learned About Banking Apps from Millions of Installs
Alchemer just released the 2023 Mobile Customer Engagement Benchmark Report
|
Written by Vanessa Bagnato, Director of Product Marketing, Alchemer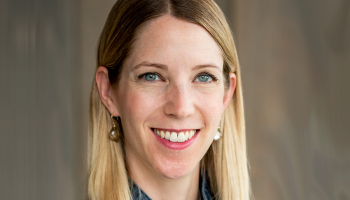 Vanessa Bagnato, Director of Product Marketing, Alchemer
Alchemer just released the 2023 Mobile Customer Engagement Benchmark Report, and customers in Banking — banks and credit unions — have vastly different motivations and usage patterns than the rest of the Finance category. Fintech (credit score, mortgage, stocks and bonds, and loan consolidation.) and Insurance (auto, home, life, renters, and pet).
The Report compiles data from more than 1.2 billion app installs from Alchemer Mobile customers and the people who use their apps. As it does every year, the report provides unique insights into mobile customer behavior and what gets people to act.
Customer Retention
Banking apps typically have high retention rates, and this held true in 2022. This is in part due to the cost and challenges in changing brands. The category had 30-day retention rates of 85% (compared to 67% across all categories), 90-day retention of 78% (58% overall), and annual retention rates of 60% (42% overall). However, when a bank or credit union engaged with customers asking for reviews (such as the "Do you love our app?" feature in Alchemer Mobile-based apps), 90-day retention grew to 91%.
Customer Sentiment
Positive Customer Sentiment for Banking was 79%, well above the overall benchmark of 64%. The high cost of switching banks or credit unions contributes to good customer retention, but it doesn't ensure that sentiment will remain high. Mobile teams proactively asking for in-app feedback are better able to keep customers active and engaged in their mobile channels, extending the bank or credit union's reach and deepening their brand relationships. This feedback can also help validate features and prioritize the product roadmap.
In-app Surveys
Banking brands have room for improvement when conducting in-app surveys. Banking apps had an average survey response rate of 13%, on par with the overall benchmark. However, when mobile teams used surveys presented with a message or invitation (a Note) from the brand to ensure customers were bought into the survey before presenting it, the results were fantastic: the average response rate to Note-linked surveys was 61%. Banks and credit unions should experiment with various engagement strategies across target segments this year. Additionally, these brands will want to close the loop with people so customers know their feedback has been heard and acted on.
Engaging customers appears to be the key to success in 2023 and beyond. The average interaction rate (the percentage of people who respond to a request for feedback) is 38% for Banking, but only 27% of customers are prompted for surveys. When banks and credit unions invite consumers to participate in a survey through a Note, the response rate jumps to 61%. Engaging customers through surveys is one of the easiest ways to improve ratings and reviews because you can ask for feedback from the right customer as the precisely right time.
Ratings, Reviews, and the Differences Between iOS and Android Customers
Across all industries, iOS users were generally happier with apps than Android users. According to Statista, as of March 2023, 83.3% of apps had a rating of less than 3 stars out of 5. Research also shows that apps with 4 or more stars are 89% more likely to be downloaded. In the Banking industry, iOS customers gave Alchemer Mobile-based apps an average of 4.8 stars, while Android customers gave an average of 4.54 stars. These apps are almost twice as likely to be downloaded than apps with 3 stars or less. For reviews, Android customers left on average six times as many reviews as iOS customers. In general, Android users tend to be less generous with stars than iOS users but more willing to write reviews.
The Value of Customers at Risk
Tracking customers and their feedback over time, through in-app feedback, provides businesses with the opportunity to retain customers at risk of churning. Even though customers categorized as Risks (those who answered "No" to the question, "Do you love our app?") are unhappy with an app, in the Banking category, retention is just a one percentage point better for customers categorized as Fans (those who answer "Yes" to the question "Do you love our app?") than Risks (94% Fans versus 93% Risks after 30 days). This means that even though customers at Risk are unhappy with the app, they're invested in making the app work better for them or it's too hard to switch banking companies, so they continue to do business with the banking company, even when they're not satisfied with the app. Consequently, closing the loop with these customers not only lets them know you heard them, but when you make changes based on their feedback, they are much more likely to convert from Risks to Fans.
Remain Focused on Keeping Customers
Mobile app retention will remain an essential metric for mobile product owners and managers across the Banking industry. Since acquiring new customers can cost five times more than retaining existing ones, many mobile product owners are shifting their focus to keeping the customers they have. Additionally, the success rate of selling to a customer you already have is 60-70% versus 5-20% for new customers.
Product owners and managers will likely seek out tools in 2023 to better understand why customers churn and develop programs to improve app adoption and customer retention. Mobile product managers need to drive the successful acquisition, adoption and retention of their mobile apps. Collecting feedback and customer sentiment over time, helps with customer adoption. However, smart mobile product owners in the Banking sector will take the next step to to respond with messages, promotions, and surveys to improve or better seize the opportunity and drive ongoing customer retention.
To download the 2023 Mobile Customer Engagement Benchmark Report, click here.
---
Author: Vanessa Bagnato, Director of Product Marketing, Alchemer
back to top