Contactless payments coming to drive-through
Near-field usage to quintuple before 2020
It seems like two weeks can't go by without something new to say about the evolution of payments. Now it's all about contactless payments, which seem to be catching on all over the place.
Consider what we've been seeing:
• The Apple Pay announcement of a couple of months ago cast a very bright spotlight on the convergence of near field communication and mobile devices to make payments at points of sale. Included in this is the addition of fingerprint biometrics to provide an added layer of security.
• Then, just a couple of weeks ago, MasterCard announced that, in conjunction with a company called Zwipe, they had developed and are launching the first contactless payment card that features an integrated fingerprint sensor. Especially interesting, since MasterCard—as well as Visa and American Express—are working very closely with Apple on Apple Pay at the same time.
• Since then there has been another announcement that somehow remained below the radar but seems pretty important. Softcard—which used to be called Isis, and which is backed by AT&T, T-Mobile, and Verizon Wireless—now will be accepted at up to 14,000 McDonald's restaurants across the U.S., including their drive-through lanes. Meaning, customers can now be able to tap and pay for their Big Macs using any of more than 80 mobile devices.
• This announcement came just after Softcard announced the same deal with the more than 26,000 Subway restaurants in America. To complete this loop, Softcard announced that it also is working with Apple to enable Apple Pay.
All of which anecdotally indicate that contactless payments are gaining momentum.
U.S. is in catch-up mode
Harder evidence comes from Juniper Research. In a recent study Juniper forecasts that there will be some 516 million users of NFC contactless payment services globally by the end of 2019, up from 101 million this year. In the same breath, the Juniper report says that "Apple's introduction of an NFC-based payment mechanism, Apple Pay, would stimulate the wider marketplace, helping to address the key challenges of contactless awareness and acceptance."
The thing is, Americans think all this is new.
Yet a simple internet search finds recent reports indicating that consumers overseas already are aware and accepting of contactless payments. Examples:
• Apple wasn't first. Westpac Bank (Australia)—In Australia, 60% of debit card transactions are now made using contactless technology, up from 18% only 18 months ago. It's estimated that around 3 million Australians will be making just under $3 billion worth of transactions via contactless payments on mobile devices in 2015.
A key point here: Mobile contactless capability first appeared on Android platforms—not Apple platforms—installed on Samsung Galaxy smartphones, which make up more than 50% of the Australian smartphone market, with Apple smartphones at approximately 34%.
• NFC acceptance universal in Europe in six years. MasterCard Europe—MasterCard/Maestro says contactless acceptance at participating merchants will be standard by 2020, meaning that consumers will be able to pay with their contactless cards and NFC-enabled devices at all point-of-sale terminals in Europe. Contactless payments, either by cards, mobile devices, or both, now are possible in 36 countries on that continent.
"In 2013 alone the number of MasterCard and Maestro contactless transactions across Europe tripled and the volume spent on those transactions increased four times," says Chris Kangas, head of Contactless Payments Europe at MasterCard. "Contactless users tell us on social media that they love tapping and want to tap more."
• Up north NFC comes on strong. Technology Strategies International—More than half of smartphones in Canada will be NFC-enabled by 2017, according to a recent report.
"The incidence of in-store payments using mobile phones is very low, but with the increasing penetration of contactless payment acceptance terminals, coupled with the proliferation of NFC-enabled phones, we expect that by 2017 there will be almost 3 million regular mobile payment users in Canada," says Christie Christelis, president, TSI.
Digging dirt on NFC
Perhaps, without being too cynical, another anecdotal indication of how entrenched contactless payments are becoming is how the popular press latches on to the subject and tries to find scandal.
A case in point is a big story in the United Kingdom's Daily Mail newspaper, that splashed this headline in big letters: "Major flaw discovered in Visa's contactless cards: Thieves could bypass £20 limit to steal up to 999,999.99—so long as it's in a foreign currency."
Accompanying the Daily Mail article story are lurid—but obviously stock—photos seeking to demonstrate how shocking this all is. In fact, as the story eventually explains, no such theft has actually occurred.
Cause for the article was a laboratory test by data scientists seeking to find potential cracks in the system. The paper makes one valid point: If scientists can find such a flaw, real criminals could as well.
Way at the end of the story, though, Visa officials are quoted as saying the test did not take into account multiple safeguards throughout the Visa system, and that security protections are constantly updated and added.
In any case, such a story, in and of itself, will likely fade from the popular consciousness quickly.
What may remain, though, is: "Hey! Contactless!"
And it's this type of collective acceptance that perhaps leads to this quote from the Canadian company's report on contactless, and no doubt others to follow:
"Cash has been the most frequently used means of payment for Canadians since it was introduced hundreds of years ago, but that is set to end in the next five years."
Sources used for this article include:
'Major flaw' discovered in Visa's contactless cards: Thieves could bypass £20 limit to steal up to 999,999.99—so long as it's in a foreign currency
Press Release: Apple Pay and HCE To Push NFC Payment Users to More Than 500 Million by 2019, Juniper Research Finds
Contactless Payments to Become More Accepted in Canada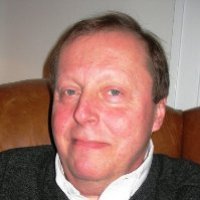 Latest from John Ginovsky
back to top