Wearables and "internet of things" poised for mass use
Former sci-fi technology should be on banks' radar
"Star Trek" ably illustrates the phenomenon wherein technology that seems ridiculous at one time quickly can become reality. Take the communicator, for example.
In the original series, Capt. Kirk and his cohorts blithely whipped out little hand-held devices that flipped open and, after a few quick beeps, everybody was talking to each other. That was 1967 and everybody thought it was crazy. Today, just about everybody walks around with real-life similar devices and many think it's crazy to retain the wire-bound telephones we had back then.
In fact, today's smart phones are much more sophisticated than those depicted in the 1960s.
Then, 25 years later in the 1980s, in "Star Trek-The Next Generation," the flip-type communicators had disappeared and all Capt. Picard had to do was tap a part of his uniform and start communicating. As a demonstration of wearable technology, this is not so crazy today in the 21st Century, as wearable technology is about to hit the mainstream.
Today, the smart watch and the smart glasses are just a couple of years away from reaching the mainstream, say a number of observers. Associated with this is the emergence of the so-called "internet of things," part of which enables wearable devices.
For example, back to Capt. Picard. When he tapped his uniform, technology in the uniform (a thing) connected intelligently with the actual communications system in the background (another thing), and that set up the ability to establish communications.
Potential uses for "internet of things"
Back to today. Lots of people already are wearing watches that monitor health-related data—number of steps walked, heart rate, temperature, etc. Many of these devices can be connected to other devices, namely smart phones, tablets, or computers, through which the data can be analyzed, and from which new data can be generated. This could be in the form of alerts of overexertion, for example.
Health, however, represents just the start of potential uses that wearables and internet of things represent. PwC US, for example, says in a report: "For wearables to be most valuable to the consumer, it needs to embrace internet of things opportunities; transform big data into super data that not only culls, but also interprets information to deliver insights; and take a human-centered design approach, creating a simplified user experience and an easier means to achieve goals."
More relevant to businesses, and ultimately to bankers, Deborah Bothun, a PwC US analyst, says: "Businesses must evolve their existing mobile-first strategy to now include the wearable revolution and deliver perceived value to the consumer in an experiential manner. Relevance is the baseline but then there is a consumer list of requirements to enable interaction with the brand in a mobile and wearable environment."
Gartner Inc., in one of several related reports, sees really rapid growth, and really big investment in, the internet of things: "There will be a $309 billion incremental revenue opportunity in 2020 for IoT suppliers from delivering products and services. The total economic value-add from IoT across industries will reach $1.9 trillion worldwide in 2020 by which time more than 80% of the IoT supplier revenue will be derived from services. The industries likely to see the greatest value added from the IoT will initially be manufacturing, healthcare providers, insurance, and banking and securities."
Apparently, everybody will want wearable/IoT things. Samples of recent studies:
• Wearables.com and the Center for Generational Kinetics: "Our study revealed that consumers are looking for smart technology that will help improve their overall lives…In fact, what we found is that wearables may be the tipping point that unlocks the next advertising opportunity for brands," says Luis Felipe Rincon, CEO, Wearables.com/
• AVG Technologies: "Our [managed service provider] partners are telling us that the internet of things is the one IT trend making an immediate difference to their bottom line and the business customers that they serve. A massive seven out of ten stated they need to amend their offerings to enable business growth," says Mike Foreman, AVG general manager.
• CompTIA: "Many IoT elements are rooted in traditional IT components, which is good news for IT companies experienced in building and linking complex systems. At the same time, we're likely to see the emergence of many new firms focused on specific aspects of these systems, such as devices and data analysis. The true value of IoT will come from the combination and connectivity of all pieces," says Seth Robinson, senior director, CompTIA.
• Gartner Inc.—In its report, predicts that "by 2016 smart watches will comprise about 40% of consumer wrist-worn devices…Nine out of the top ten smartphone vendors have entered the wearables market to date or are about to ship a first product, while a year ago only two vendors were in that space."
• Accenture Interactive/Acquity Group—A recent study found that 75% of consumers and 62% of late adopters say they'll purchase a wearable device in the next five years, while 42% of consumers and 24% of late adopters plan to purchase a wearable device in the next two years. "These digital devices present major opportunities for improving a brand's customer experience for a range of consumers. Our data reveals that it's not only tech enthusiasts who are interested in these kinds of products, but late adopters who also express interest in buying them," says Jay Dettling, president, Acquity Group.
Even now you need a game plan
With all these studies, observations, and opinions, it would seem wearables and IoT likely will become part of the ongoing tech conversation. But the question is begged: Exactly how will all this affect the banking industry? Some say it will be a natural evolution from the whole mobile trend; others point out the unique geo-location functionalities that wearables, connected to other things, can provide, such as individualized offers and rewards; and ultimately, as with all new big technologies, it's reasonable to speculate about a new wearable banking channel.
PwC US puts it in perspective: "With all signs pointing to wearable technology as the next big thing, businesses need to have a game plan in place to act on the competitive opportunity, while taking note of the challenges."
It offers the following to consider:
• Envision how wearables can create new business opportunities.
• Keep human-centered design at the forefront of your strategy.
• Instill trust.
• Recognize that the wearable category will continue to evolve.
As Capt. Picard would be wont to say: "Make it so."
Sources used for this article include:
2014 State of the Internet of Things Study from Accenture Interactive Predicts 69 Percent of Consumers Will Own an In-Home IoT Device by 2019
70 Percent of MSPs Must Adapt Services to Capitalize on Internet of Things, AVG Study Reveals
Internet of Things Poised to Drive New Business Opportunities, New CompTIA Research Brief Asserts
Gartner Says Worldwide Smartwatch and Wristband Market Is Poised for Take Off
Wearable Technology Future is Ripe for Growth - Most Notably among Millennials, Says PwC US
Wearables.com and The Center For Generational Kinetics Unveil National Research Revealing Surprising Consumer Attitudes On Wearable Technology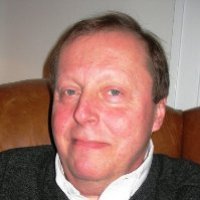 Latest from John Ginovsky
back to top