Davis+Henderson completes acquisition of Harland Financial Solutions
Combination has minimal client/product duplication
Toronto-based Davis + Henderson Corp. announced it has successfully completed the $1.2 billion acquisition of Harland Financial Solutions, a U.S.-based provider of strategic technology, including lending and compliance, core banking, and channel management technology solutions.
With the acquisition, D+H said in a statement that it improves its competitive position by expanding its value-added suite of financial technology products for banks and credit unions and accelerates its strategy of being a leading North American financial technology provider.
The complementary nature of D+H's combined offering is expected to fuel product cross-selling synergies and new revenue opportunities by providing existing and new clients with a more powerful solutions set that they can use to grow, compete, meet compliance requirements, and drive operational effectiveness. Inclusive of HFS, D+H now serves approximately 6,200 customers in North America and achieves greater revenue diversification by geography and service line.
In a briefing earlier this month at HFS's industry conference in Nashville, Scott Hansen, executive vice president, business development for HFS, said "This acquisition brings together two successful organizations that are highly aligned in terms of focus and culture. The two organizations are very complementary with minimal duplication between the clients each organization serves and the products offered. The synergies are largely related to creating new revenue opportunities."
The all-cash transaction was funded by way of a bought deal prospectus offering of subscription receipts and 6% extendible convertible unsecured subordinated debentures for gross proceeds of $690.2 million and from borrowings under a new committed credit facility. The stock purchase agreement pertaining to the acquisition was signed and announced July 23, and was subject to customary closing conditions, including approval under the Hart-Scott-Rodino Antitrust Improvements Act of 1976 in the United States.
"The enthusiastic support received in the capital markets and in our client markets since we announced the transaction is much appreciated and reflects the clear value creation potential of this transformational acquisition," said Gerrard Schmid, CEO of D+H. "We look forward to using our complementary technologies and expanded capabilities to meet the broader needs of our combined client base of 6,200 and to forge an even stronger value proposition for the future."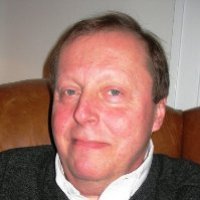 Latest from John Ginovsky
back to top