Resource helps evaluate high-risk customers
Help to assess ACH originators
NACHA released a new resource to help financial institutions in assessing and monitoring companies that may present a higher-than-normal risk profile when they initiate ACH transactions. These companies are sometimes known as higher-risk ACH Originators.
The Sound Business Practices for Evaluating Customer Risk provides financial institutions with guidance on appropriate due diligence, at both the enterprise and ACH-specific level, before onboarding a new ACH Originator and on an ongoing basis to ensure that a financial institution has a thorough understanding of a business's potential risk profile.
"Appropriate due diligence when onboarding a new ACH Originator or when evaluating existing relationships is a key component of effective risk management for financial institutions," says Janet Estep, president and CEO of NACHA. "Employing proper due diligence and other risk management strategies helps financial institutions mitigate their risk and helps ensure the continued safety, security, and integrity of ACH payments and the ACH Network."
To further support financial institutions and the payments industry with managing risks, NACHA is expanding use of its Originator Watch List tool to government entities such as state agencies, enabling these groups to submit information to NACHA on Originators and Third-Parties for inclusion in the Originator Watch List. Financial institutions can use the information found within the Originator Watch List to supplement their due diligence efforts and risk management processes.
To launch this new initiative and to support efforts recently announced by the state of Vermont, NACHA will work with the Office of the Attorney General for Vermont to populate the Originator Watch List with Originators and Third-Party Senders the Office believes are engaged in unlawful lending to consumers in that state.
In addition, financial institutions and Third Parties can use the NMLS (Nationwide Multistate Licensing System) to supplement their due diligence efforts. The NMLS is the system of record for the registration of state and federally regulated mortgage loan originators, as well as licensed money transmitters, pawnbrokers, check cashers, payday lenders, and other financial services. The NMLS includes both the NMLS Consumer Access system, a free website available to the general public to view information concerning state-licensed companies, and the NMLS B2B Access system, a subscription service for organizations seeking to use the data to confirm license status and prevent fraud. The NMLS is currently being used by all state regulators for mortgage loan originator licensing. Several states also currently manage the other non-depository financial services entities they license on the system, such as money transmitters, pawnbrokers, check cashers, and payday lenders.
Furthermore, financial institutions can make use of NACHA's Terminated Originator Database as a means to support risk management activities. The Terminated Originator Database identifies Originators and Third-Party Senders that have been terminated for cause.
"By using tools such as the Originator Watch List, the Terminated Originator Database, and the NMLS, financial institutions can make more informed decisions about new Originators or Third-Party Senders before onboarding," says Estep. "In this way, financial institutions can better protect their customers—governments, consumers, and businesses that use the ACH Network every day."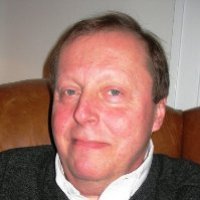 Latest from John Ginovsky
back to top