Banks missing out on leveraging loyal clients
Younger generations found likely to open new accounts soon
Banks are under-leveraging their loyal customer bases, missing out on opportunities to increase top-line growth by cross-selling additional services, according to findings of a comprehensive survey of U.S. bank customers conducted for FICO.
Consumers today use 6.05 banking services on average, but use only 3.37 of these services from their primary bank (where they keep their checking account). Only 30% of consumers surveyed have relationships with their primary bank that extend beyond checking, debit, and savings.
Some 78% of consumers surveyed say they are satisfied with their primary bank, and half have done business with their primary bank for more than a decade. Still, consumers are going outside their primary bank for nearly half of their banking services. While just 5% of consumers use a secondary bank for checking and savings, 42% use a secondary bank for a credit card, 24% for a mortgage, 24% for an auto loan, and 27% for an IRA.
"The shifting interest rate landscape leaves U.S. banks scrambling for new sources of revenue and profit," says David Vonk, who leads the North American banking practice at FICO. "To remain competitive in a largely saturated market, banks should invest in more refined strategies to acquire younger customers, and deepen relationships with their happy existing customer base."
Overall, millennials (ages 25 to 34) use the fewest banking services (5.78), although 60% of those services are with their primary bank. Two out of three millennials use a large national bank for their primary banking services. Members of Generation X (ages 35 to 49) have the most banking services (6.27), with 55% of those services coming from their primary bank.
The survey found many opportunities for banks to grow top-line revenue either through new customer acquisition with a focus on millennials, or by extending the number of services used by their existing customers. In the next year, 13% of respondents plan to open a new account with their primary bank, and 12% with a secondary bank. Millennials are also 95% more likely to open a new account with their primary bank than the average consumer, are twice as likely to open a new account with a secondary bank in the next 12 months, and are evaluating the largest variety of products and services.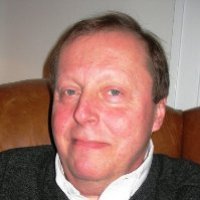 Latest from John Ginovsky
back to top