Mobile banking apps drive customer loyalty
Survey finds 82% of mobile banking users satisfied with their bank
Eighty-two percent of mobile banking app users are satisfied with their bank, compared with only 71% among those who do not use a mobile banking app, and 76% of the mobile app users are likely to recommend their bank, compared with only 67% of the non-users, according to a comprehensive survey of U.S bank customers conducted for FICO.
"Mobile apps present a tremendous opportunity for banks to grow customer loyalty and add value," says David Vonk, who leads the North American banking practice at FICO. "Banks that have made the mobile investment need to encourage their customers to actually use their mobile app, especially as busy consumers, especially millennials, use smartphones and tablets to manage all aspects of their lives."
The survey also found large generational differences in the way customers interact with their banks that could have business implications. Specifically, 70% of millennials, aged 25-34, said they use mobile bank apps. The percentage fell to 54% for customers aged 35-49. Among customers aged 50 or older, just 36% said they used their banks' mobile apps.
In addition, millennials were more likely than older customers to interact with their banks via text messaging. While 16% of millennials expressed a preference for texting over other means of communication, 9% of customers ages 35-49 and 5% of customers 50 or older expressed that preference.
Regarding the actual usage of mobile banking apps, 63% of millennials surveyed used their banks' mobile apps. The percentage dropped to 54% for people aged 35-49, and to 36% for people aged 50 or older.
"With pressure growing from mobile and web-based financial service providers, traditional banks are finding it extremely important to keep existing customers engaged and satisfied," says Vonk. "Mobile apps give banks the opportunity for frequent, positive interactions with customers, especially millennials, an even larger generation than the baby boomers. It's an opportunity banks can't afford to miss."
The survey of 991 U.S. banking customers was conducted online between March 5-15.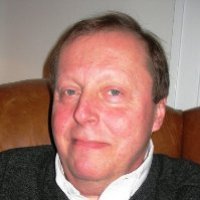 Latest from John Ginovsky
back to top