Rental data can extend credit score reach
Data allows consideration of previously unscoreable consumers
The addition of rental payment data to credit files can help financially excluded consumers gain access to traditional financial services. In fact, in a recent study by Experian, 100% of the previously unscoreable study participants were found to be credit-scoreable, with the majority falling in the least risky prime category, after inclusion of rent payments.
The analysis examined how rental tradelines impact credit file thickness, risk segment migration, credit scores, and the ability to score previously unscoreable residents.
"'Financial exclusion' is a term that describes the lack of access to basic financial services. Being denied the opportunity to have low-cost loans or even a bank account is a reality for many Americans, and they are forced into using alternative services to conduct simple transactions," says Brannan Johnston, vice president and managing director, Experian RentBureau. "Adding on-time rental payments to credit files may help those who operate primarily on a cash basis to integrate into the banking system and establish a credit history that they can leverage to receive more affordable credit and improve their economic well-being."
Additional findings from a whitepaper entitled, Credit for Renting, confirm:
• The average score change (VantageScore 3.0) for previously scoreable participants in the study was an increase of 29 points.
• 95% of study participants experienced a score increase or no score change, with subprime and nonprime residents receiving the greatest positive score impact.
• 19% of study participants previously considered subprime migrated to at least one higher (less risky) risk segment, typically yielding more affordable credit and additional credit opportunities.
• 23% of thin-file residents migrated to the thick-file category, potentially signaling to a lender the ability to manage multiple credit obligations.
• 97% of the previously no-hit (and credit unscoreable) residents fell in one of the two least risky risk segments with the addition of the paid-as-agreed rental tradelines.
"Consumer financing rapidly changed during the economic upheaval, and regulatory changes forced lenders to tighten the standards for the underwriting process. This excluded many Americans from the opportunity to attain credit due to a limited or no credit history," says Genevieve Juillard, president of Experian Consumer Information Services. "For the last decade, Experian has advocated for full-file reporting and invested in new sources of data outside the traditional sets, such as Experian RentBureau, to help expand credit files. Residents who pay their rent on time month after month should be rewarded and not overlooked simply because they rent instead of own the place they call home."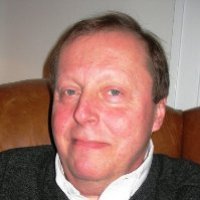 Latest from John Ginovsky
back to top