More consumers see mobile as square 1
Two studies document rise of mobile preference
Driven by the adoption of smartphones and tablets, the U.S. banking system appears to have reached an important crossover point, where the number of weekly mobile banking consumers now equals the number of weekly branch banking consumers.
"Mobile first" consumers—that is, those who primarily use a mobile device to access their checking account at their primary banks—are almost 1 in 4 (23%), says a report from Javelin Strategy & Research.
Meanwhile, Mercator Advisory Group, in its own study, comes to a similar conclusion
Mercator found that 86% of U.S. adults manage their accounts electronically and 79% make banking transactions electronically, up slightly from 2013 figures. More consumers today check balances and account activities and receive alerts from their financial institutions to help manage their accounts more effectively, but fewer are using their computers to do so.
Instead, more opt to do these activities on their mobile devices, Mercator found. Similarly, more consumers are paying bills, depositing checks, and transferring funds to another person's account electronically, but fewer are doing so by computer. The greater accessibility of mobile devices for managing their accounts and making bank transactions is encouraging more consumers to take advantage of this, particularly the young adults, Mercator says.
Back to Javelin: The mobile—first consumer uses multiple channels to access their banking, demonstrating high rates of online, mobile, ATM, and average rates of branch use. They are more likely to be younger, female, and have children in the household than online-first or branch-first customers. They prefer to congregate at the giant banks, are fee-sensitive, and are more likely to switch banks within the next 12 months. Capturing these consumers' demands will involve rethinking customers' mobile experiences from start to finish.
Implications of shift towards mobility
"Currently, mobile bankers are not able to finish transactions on mobile devices and are purposefully shifted to online or branch channels for completion, causing frustration," says Mary Monahan, executive vice-president and research director at Javelin Strategy & Research. "Financial institutions should aim to create a unified view of the customer and offer a more seamless, easily navigated banking experience, to appeal to the broader user community."
Similarly, Mercator says that consumers are beginning to rely more heavily on online banking as their digital "branch" or banking source for managing their accounts and for customer service.
That digital channel, while now primarily computer-based, is shifting toward mobile devices, as more consumers prefer to make bank transactions using their smartphones (17% in 2014, up from 13% in 2013) and fewer prefer to transact on their desktop or laptop computers (74% in 2014, down from 78% in 2013).
Young adults appear to be driving much of the shift to mobile, the millennials (aged 18–34) being even more likely than average to prefer to use smartphones (26%) and tablets (12%) and less likely than average to prefer computers (63%) to make bank transactions.
"Consumers are increasingly taking advantage of the convenience of performing banking activities by mobile phone as more consumers perform electronic banking activities, especially on mobile devices," says Karen Augustine, author of the report and manager of Primary Data Services at Mercator Advisory Group.
Time of day may also drive usage. Read about research Bank of the West used in redesigning its online banking site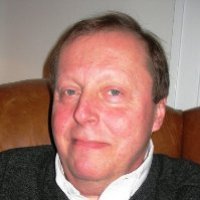 Latest from John Ginovsky
back to top