Mobile payment use lags smartphone adoption
Security and data-sharing uncertainties cited as main barriers
Many folks buy their morning joe with mobile payments, but some consumers remain jittery about the technology, according to research by the Pew Charitable Trust.
While seven in ten U.S. adults own smartphones, less than half have ever made any kind of payment with them, according to research issued by the Pew Charitable Trusts.
"Our research shows is that safety is still a concern. This is something that cuts across generations. Millennials and baby boomers alike cite safety as a key barrier to mobile [payment] usage," said Joy Hackenbracht, consumer banking project research officer at Pew during a press briefing on the research results.
Simultaneously, said Hackenbracht, there is a knowledge gap. That's because 53% of consumers say they don't know how mobile payments compare with other payment methods, such as using debit cards, credit cards, or cash."
[Figures are drawn from a Pew chartbook presentation, where they appear in numerical order. A link to the chartbook can be found at the end of this article.]
The report concludes: "The growing mobile payments market has the potential to provide a convenient, affordable way for Americans to transact and manage their money. Yet concerns and uncertainty about the safety of mobile transactions and the lack of systems for depositing cash directly onto mobile websites and smartphone apps may be holding back this technology."
The report adds that "addressing these deficiencies could increase adoption, allowing consumers to take full advantage of the potential of mobile financial products to deliver safe and secure transactions."
For the purposes of this research, "mobile payment" includes using a smartphone to make an online or point-of-sale purchase, pay a bill, or send or receive money using a web browser, text message, or app. The research was based on 2,010 adult survey participants randomly selected from across the country.
Ownership of smartphones and mobile payment usage
Pew researchers found that, according to 2011 Federal Reserve research, 44% of cellphones were smartphones. Pew research estimates that by 2015, that share rose to 76%. (The Fed's recent Consumers and Mobile Financial Services report jibes, at 77%.) Of smartphone owners, 46%, or 114 million adults, have, at any time, made a mobile payment.
While smartphone ownership and mobile payments options have increased, actual use of mobile payments has been slow to keep pace.
"Elaborating on consumer concerns about mobile payments, Hackenbracht said common reasons were the risk of identity theft or loss of funds.
"Some obstacles vary by generation," she said, "with older consumers being less informed about the benefits of mobile payments and millennials being especially concerned about running out of data on their phone plans."
Whose data is it, anyway?
Another huge concern among all survey participants focuses on how their data is protected. Almost all said:
• Consumers should be allowed to request that data be permanently deleted.
• Consumers should be allowed to view their data profile and make changes.
• Companies should be required to disclose how data are stored and used.
Related to this, Pew found that consumers have strong opinions about who should and shouldn't have access to their mobile payments data. On top of the list of those who should not are phone carriers, phone manufacturers, app developers, and advertisers.
Other key conclusions of the research include:
• Who makes mobile payments? Those who have ever made a mobile payment tend to be millennials or Generation Xers, live in metropolitan areas, have bank accounts, and have college or postgraduate degrees.
• Online and apps dominate payment stream. Making a purchase through a smartphone web browser or downloaded app is the most common mobile payments activity.
• Why consumers like mobile. Consumers see a number of benefits to using mobile payments, particularly receiving alerts, electronic receipts, rewards, discounts, and help with budgeting.
View a Pew chartbook presentation of the survey findings [pdf]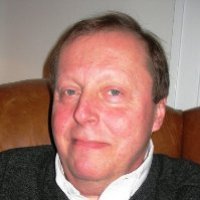 Latest from John Ginovsky
back to top