Dealing with aggressive "short"
Eagle CEO hits back at short seller; stock recovers some ground after big drop
S&P Global Market Intelligence, formerly S&P Capital IQ and SNL, is the premier provider of breaking news, financial data, and expert analysis on business sectors critical to the global economy. This article originally appeared on the SNL subscriber side of S&P Global's website.
By Kevin Dobbs, S&P Global Market Intelligence staff writer
Following a damaging report from short seller Aurelius Value that claimed Eagle Bancorp Inc. makes improper loan deals and lacks sufficient internal controls, the chief executive of the Washington, D.C.-area bank fired back, calling the allegations "totally" false.
Aurelius—a label used by an anonymous short seller—made its allegations in an online report posted Friday, Dec. 1. As the report spread among investors that day, afternoon trading volume boomed—to nearly 5 million shares, compared to a norm of about 140,000 shares, according to the bank—and Eagle's stock closed down more than 24%. [BE Editor's Note: Read the company's initial press release and its followup. The shares closed at 49.95 on Dec. 1, and closed at $58.05 Dec. 13. The high for the year thus far was $68.85 on Oct. 10.]
Bank leader responds
In an interview Dec. 4, Eagle Chairman, President and CEO Ronald Paul defended the bank's lending and internal decision-making as consistently aboveboard, appropriately documented, verified by auditors, and fully reviewed by regulators. Aurelius' assertions, he said, have "no merit" and appear to be the work of a short seller manipulating the market to drive down a stock and bolster a short position.
"These are shrewd scumbags," Paul said.
Paul noted that Bethesda, Md.-based Eagle issued a press release late Friday [Dec. 1] refuting the claims and then followed up with a more detailed rebuttal over the weekend [Dec. 3.] In the follow-up, Eagle said that authorities "should act swiftly and decisively against those who seek to profit by disseminating false information in the marketplace. And readers should be wary of any further releases by the short seller or its cohorts as they are intent on continuing to manipulate the market for their own financial gain."
In the interview, Paul said Eagle is consulting with Wall Street experts and has hired a lawyer with special expertise in U.S. Securities and Exchange Commission matters to provide a playbook for the bank as it anticipates further attacks from Aurelius. Paul said that, "as hurt as I am" by the Aurelius allegations, Eagle does not plan litigation against the short seller. "That's just not our style," he said, but the bank does intend to be fully prepared to refute further allegations that it determines to be false.
Allegations from firm
Key elements of Aurelius' report include assertions that Paul and other insiders treat Eagle as a "private piggy bank," using it to make questionable deals to enrich themselves. Aurelius points to a lawsuit by a small-business owner who alleged that Paul used his position to approve a loan on favorable terms with an understanding that the bank executive could in turn invest in the borrower at a low valuation rate.
Additionally, Aurelius stated that Eagle has failed to appropriately disclose loans to several properties held by a company separately owned by Paul. Aurelius said these loans total more than $180 million, yet it said Eagle only disclosed about $52 million in such related-party loans outstanding at the close of 2016.
The short seller also said that directors have received more than $80 million in loans from Eagle, with several directors investing alongside Paul in at least one borrower.
Eagle responded that many of Aurelius' examples are "derived from papers filed by one side in pending litigation that involves a bank executive's independent investments. No evidence has yet been submitted to the court, nor has any finding been made."
Further, it said, at many community banks lending involving insiders "is not just present but desired," as it indicates that executives and directors are working with business partners, peers and friends they trust as reliable borrowers. And these loan deals require heightened documentation and high levels of scrutiny, both internally and from external auditors and regulators.
"In all such cases, the loans are made on market-rate, not preferential rates and terms," Eagle said in its rebuttal.
Eagle COO Michael Flynn said in an interview that Aurelius appears to have willfully reached false conclusions. "They are short-sale bandits," he said.
What is more, Merion Capital Group analysts noted that, when it comes to what is considered a related-party loan deal, there is a threshold at which interest in a company or borrower falls under the definition. Based on a conversation with Eagle executives, Merion analysts wrote in a report that the millions of dollars in loans Aurelius identified as undisclosed related-party loans "do not meet the definition of a related-party transaction and thus by definition would not be disclosed to regulators as such."
Though at least one analyst, Matthew Schultheis of Boenning & Scattergood, suspended coverage of Eagle "until there is further clearness surrounding these issues," many investors and analysts appeared to welcome Eagle's response. Shares of Eagle rose more than 5% in Monday [Dec. 4] morning trading.
"At first pass, the allegations look ugly," FIG Partners analyst David Bishop said in an interview. "But I'm happy with management's response. I'm satisfied the checks and balances you want to see are in place."
This article originally appeared on S&P Global Market Intelligence's website on Dec. 4, 2017, under the title, "Eagle CEO hits back at short seller; stock recovers some ground after big drop "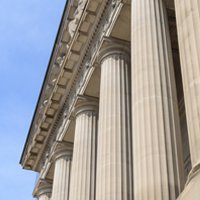 Latest from S&P Global Market Intelligence
back to top