COVID-19: Banks Adapt to New World
How banks across the US are responding and changing their practices amid the global health crisis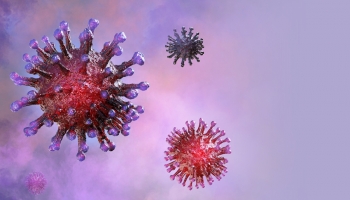 As government measures to slow the spread of the COVID-19 coronavirus are implemented, banks across the US have made changes to their operating procedures to protect staff and offer enhanced services to customers and clients.
Banks including Fifth Third, Wells Fargo, Truist, KeyBank, PNC, and Wintrust – as well as state and regional banks – have closed bank branches except to appointments.
Instead they have urged customers to use drive-thru services, ATMs and online and mobile banking, as they work to reduce face-to-face contact and encourage "social distancing" – one of the primary measures introduced to combat the spread of COVID-19.
Most banks have also introduced relief programs, promising to waive fees and penalties for customers facing financial hardship as a result of the pandemic.
Banks have also moved to offer loan payment and credit card payment deferrals, and have temporarily suspended all foreclosure, eviction and repossession activity.
M&T Bank has introduced a new personal loan of up to $5,000 to help customers with living expenses, with an APR of 2.99%.
KeyBank said it planned to launch a similar personal loan facility this week.
Canadian banking group CIBC has established an "expanded and dedicated call center team" to provide business lending support. It has also encouraged clients to use online and ATM services.
Valley Bank, which serves New Jersey, New York, Florida and Alabama, has increased debit and debit card and credit card limits and increased the money held in ATMs "to help ensure customers have easy access to their money". This is alongside similar fee waivers and payment deferrals as other banks.
On March 22, Fifth Third Bank announced a special payment of up to $1,000 to staff providing essential banking services on-site throughout April and May. The payments will be made in two monthly $500 instalments.
According to a survey by JD Power and the American Bankers Association, fee waivers were the most important aspect of communications for bank customers.
The survey reported that 39% of customers wanted to hear about fee waivers, 35% wanted to hear about how banks were preventing disruptions, and 28% were concerned about branch safety.
Charitable support
More banking groups have pledged financial support to local, national and international organizations through charitable donations.
The Wells Fargo Foundation has added $175 million to its charitable donations to help non-profits and public health organisations address food, shelter, small business and housing stability.
This includes a $10 million donation to its WE Care Fund, which provides support to staff facing financial hardship.
Fifth Third announced an $8.75 million philanthropic commitment from the Fifth Third Foundation and the Fifth Third Chicagoland Foundation to aid the "immediate and long-term needs of the communities served by Fifth Third Bank".
Morgan Stanley has pledged $10 million in aid to support coronavirus relief efforts. The funding will support "critical frontline medical responders globally as well as community providers serving those economically impacted by the crisis", the bank said in a statement.
The donations will support Feeding America, the CDC Foundation, and the World Health Organization's COVID-19 Solidarity Health Fund.
Oregon Pacific Bank has launched a Community Emergency Loan Fund to lend up $5 million to local businesses and non-profits in Coos Bay, Eugene, Florence, Medford and Roseburg.
Synchrony's charitable foundation has committed $5 million to support hunger-relief organizations and local communities through the pandemic, including Feeding America and Meals on Wheels America, as well as local organizations and community groups.
Regions Bank has pledged an initial $2.5 million toward "organizations that support small business sustainability and recovery".
Canada's RBC has committed C$2 million (US$1.4 million) to COVID-19 community response efforts.
Alongside donations to community organizations, RBC said the money would go to Food Banks Canada, Feeding America and The World Health Organization's Covid-19 Solidarity Response Fund.
Shareholder meetings
In addition, as company reporting season approaches, some of the country's largest banks have decided to conduct their annual shareholder meetings via webinars, and several have suspended share buyback programs to concentrate resources on navigating the crisis.
In a joint statement issued last week, Canada's biggest banks and financial services companies – including BMO, CIBC, Canadian Western Bank, Laurentian Bank, National Bank, RBC, Scotiabank, TD Bank, Great-West Lifeco, Canada Life, Manulife and Sun Life – said they had obtained permission to hold annual meetings online "in whole or in part".
back to top