Banking on Diversity initiative launched to target minority businesses
BCT-Bank of Charles Town is the latest institution to address inequalities and improve corporate diversity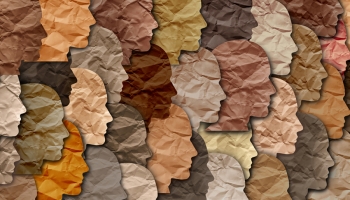 Virginia-based BCT-Bank of Charles Town has teamed up with three other banks to launch the Banking On Diversity initiative to help meet funding needs for minority businesses in the Old Dominion.
Created through a partnership of four community banks, Banking On Diversity offers two loan programs – one for start-ups and another for existing businesses.
The other banks involved in its creation are Bank of Clarke County, The Fauquier Bank, and First Bank – all of which "understand the importance and benefit of having a diverse business community", according to a statement.
The quartet of banks have committed $1 million between them in interest-free loans.
To qualify, the annual turnover of a business must not exceed $1 million (or $500,000 for farms). Businesses must be located in counties of Clarke, Fauquier, Frederick, Loudoun, Prince William, Shenandoah, Warren, or the city of Winchester in Virginia, Berkeley or Jefferson counties in West Virginia, or Washington county in Maryland.
Start-ups applying for loans must have been in existence for three months, while established businesses must have been in existence for more than two years.
To qualify as a minority-owned business, the business must be 51% owned and operated by one or more minority individuals who are US citizens or legal resident aliens.
This announcement is the latest in a string of moves by US banks to improve support for minority-led and female-led businesses.
In January, Citi announced the latest round of investments being made as part of its dedicated $200 million Impact Fund, adding seven new companies the portfolio in the latest funding round. The new investments focused on companies that are women-owned, black-owned or veteran-owned businesses.
At the end of 2020, US Bank's Community Development Corporation earmarked $1.15 million in grants in partnership with the US Bank Foundation. This was aimed at black-led partner organizations to support black businesses, families, and individuals and to relieve some of the strains from the Covid-19 pandemic.
August 2020 saw the merger of City First Bank and Broadway Financial that created the largest black-led minority depositary institution in the US.
back to top