CFA Institute Launches Global ESG Education Program
The global body is offering a new certificate for those wishing to specialize in ESG investing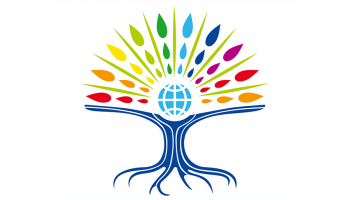 CFA Institute is offering its Certificate in ESG Investing in financial hubs across the globe as interest in this area ramps up among both institutional and retail investors.
The education program, which was created by the CFA Society of the UK, represents a new global qualification for ESG in investment management and aims to strengthen market integrity by delivering the benchmark knowledge and skills required by investment professionals to integrate ESG factors into the investment process.
The decision to market the certificate globally was supported by a recent CFA Institute survey, which found that 76% of institutional investors and 69% of retail investors were interested in ESG.
The certificate is designed to meet the needs of practitioners in investment roles who want to learn how to analyze and integrate material ESG factors into their daily investment analysis practice.
It is also suitable for anyone looking to improve their understanding of ESG issues in functions such as sales and distribution, wealth management, product development, financial advice, consulting and risk.
Margaret Franklin, president and CEO of CFA Institute, said: "We are seeing a real acceleration of interest in ESG investing – a major development that will shape the future of finance – while increased demand from clients and investment management firms has fuelled the need for education.
"This certificate is the first of its kind to be made available globally, and will equip practitioners with foundational knowledge and competencies, enabling them to better serve the needs of their clients and contribute to building trust within the industry."
CFA Institute called for "system-level thinking" on ESG issues in a report published in September last year, which also highlighted the importance of alternative data sources and new technologies in incorporating sustainability criteria.
However, its own set of ESG criteria and reporting systems met with resistance last year, with the Investment Company Institute and other organizations arguing that yet another ESG standard would add confusion at a time when global regulators are still formulating their own rules.
The certificate involves a self-study course requiring approximately 130 hours of study, culminating in a two-hour, 20-minute computer-based exam comprising 100 questions.
Candidates have one year to sit the exam after registration, and there are no formal entry requirements. On successful completion of the exam, candidates will be awarded a certificate.
The Certificate in ESG Investing is recognized by the UN Principles for Responsible Investment (UN PRI).
back to top