Canada Launches Sustainable Finance Group
Canadian government leverages public and private sector finance through new collaboration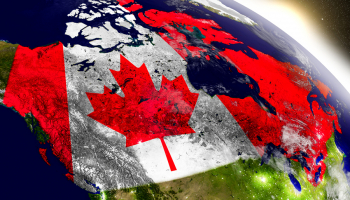 Leading financial market players have been rallied to contribute to a sustainable finance market infrastructure in Canada.
The country's government announced this week that it had set up a Sustainable Finance Action Council with a view to boosting investor confidence and driving economic growth.
The launch follows a $7.3 million funding announcement for the council in the July 2020 Economic and Fiscal Snapshot. The money will be deployed over three years.
"As financial systems around the world are increasingly looking to measure, price and disclose climate risk, the Sustainable Finance Action Council will help ensure Canada stays ahead of the curve," said Jonathan Wilkinson, minister of environment and climate change.
"There is no question that climate change presents unprecedented risks and economic opportunities. The sooner we understand and disclose them, the more effectively we can address and seize them."
Public and private entities will come together to mobilize capital – a key part of Canada's journey to meeting its 2030 Paris Agreement target and achieving net-zero emissions by 2050.
The council will contain a diverse set of financial organizations within its membership, including representatives from Canadian banks, insurance companies, pension funds, think tanks, industry groups, and academics with expertise in sustainable finance.
"Taken with other measures our government has announced, these measures will help accelerate the flow of capital to investments needed for a sustainable economy," Wilkinson added.
Last year, former Bank of Canada governor Mark Carney – now a leading figure in sustainable finance – said public sector entities were lagging their private sector counterparts in establishing and prioritizing sustainable investment.
Morningstar reported earlier this year that investments in sustainable mutual funds and exchange-traded funds in Canada rose by 67% in 2020.
back to top