HSBC Plots Silicon Valley Push
The bank wants to fill the service gap left after the collapse of Silicon Valley Bank
|
Written by Banking Exchange staff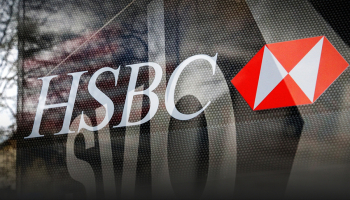 HSBC's US arm has hired a quartet of former Silicon Valley Bank (SVB) senior leaders as it seeks to fill the gap left by the collapse of SVB last month.
HSBC USA has hired David Sabow, Sunita Patel, Katherine Andersen and Melissa Stepanis to set up a new business arm within its US Commercial Banking unit targeting the announced last week.
The bank's parent company bought SVB's UK arm in the wake of the US bank's collapse, and is now aiming to provide business banking services to technology, healthcare, and life sciences firms among others. HSBC USA said it had already set up a team of 40 bankers for the new unit, based in New York, San Francisco, and Boston.
"As we look to grow our business, this offering allows us to connect the innovation ecosystem with the size, strength and international network of HSBC," said Michael Roberts, CEO US and Americas at HSBC. "Early-stage companies should have a partner that can support them at every phase of their growth and we think that HSBC is best placed to help do that."
The new business arm is the latest step in HSBC's global overhaul, which has seen it exit the US retail banking market, sell its Canadian arm to RBC, and also step back from other smaller banking markets.
At SVB, Sabow was in charge of technology and healthcare banking across the US and Canada. He previously worked for Canaccord Genuity in its life science investment banking practice, and has also worked for US Bank.
Patel was SVB's chief business development officer, and previously worked in technology, life sciences, and venture capital roles at Comerica.
Andersen was head of US life science and healthcare at SVB, as well as being a board member of SPD Silicon Valley Bank, SVB's joint venture in China. She previously led business development for life sciences banking at Wells Fargo in the northeast region, and has also worked for Affiliated Managers Group, Merrill Lynch, GE Corporate Audit Staff and GE Capital.
Stepanis led SVB's technology credit solutions business, helping advise clients on debt financing and structuring.
SVB was closed by the California state regulator on March 10, transferring the business to the Federal Deposit Insurance Corporation. Much of the business was subsequently sold to First Citizens Bank, which stated its intention to build on SVB's focus on private equity, venture capital and technology.
back to top