3 ways rate tug of war differs today
Implications for rise or fall beyond what's usual
"There's really not much that indicates we've learned anything new over the last several cycles," says veteran lender and CEO Ed O'Leary. Each week in his blog he strives to fix that.
Interest rates are an enduring matter of concern to investors, borrowers, and lenders alike.
Standard operating procedure, you'll think—but for the current political season, there are a number of complicating factors for all participants in the lending markets to consider.
Taken together, we have some trying times ahead.
Role of the Fed and the impact of politics
Any analysis of interest rates starts with the Federal Reserve Board. The Fed's primary objectives for monetary policy have been established by Congress. These goals include maximum employment, stable prices, and moderate long-term interest rates.
Bankers and most borrowers understand that these Federal Reserve Board objectives often conflict, albeit temporarily. Low interest rates are a characteristic of expanding employment, while rising levels of interest rates are a characteristic of efforts to curb inflation.
When addressing fellow bankers, I find that discussions of this sort are like "describing the flood to Noah." Bear with me.
Back to my argument: We understand this tension is inevitable and we understand that the borrowing public—corporate, consumer, and governmental—prefers lower rates to higher rates. Borrowers get that too.
Political influence has been a part of the mix to a greater or lesser extent in setting monetary policy and the level of interest rates since the early days of the Republic. But the Federal Reserve Act, effective in 1913, was designed to preserve for the Fed a strong level of independence in the formulation and execution of monetary policy.
This year the political climate has encouraged politicians to call for investigations and audits of the Federal Reserve. Ultimately it's the product of politicians jousting and posturing to increase their influence over the implementation of monetary policy.
Three reasons it's different this time
But here are three reasons among several that will make rate discussions and actions this year so unlike the experiences of recent economic history.
1. The two Democratic presidential candidates have brought the issue of breaking up the largest banks directly into the rhetorical heat of the campaign.
Senator Sanders has raised the issue of breaking up the big banks virtually to the level of a campaign promise. Several months ago, he authored a bill with this as its primary objective. Secretary Clinton has also supported similar, though less specific, objectives. Both have tapped into the level of disaffection of the general public with banks and banking following the near collapse of the banking system in 2008-2009.
Various Fed officials, including Fed board governors and regional reserve bank presidents often speak publicly on governance matters of the Federal Reserve System—even on television. They frequently reflect contradictory and conflicting points of view between and among those who share responsibility for the direction of monetary policy. There's little wonder that the general public is often confused and concerned.
2. The Federal deficit now totals approximately $19.1 trillion dollars and will continue to grow at least moderately for the indefinite future.
The cost of financing the debt approximated $223 billion for the last fiscal year (2015) at an approximate average interest rate of 2.41%. This rate is approximately half the prevailing market rate paid by the U. S. Treasury in 2000, the last year of President Clinton's term and also the last year of a balanced federal budget.
This is also more typical of the level of market rates of interest in the 1990s than rates paid in any of the years since.
Consider how politically difficult it will be for Congress to find another quarter of a trillion dollars to service an increased interest burden on the national debt before considering any additional costs due to future deficits.
3. Donald Trump, the presumptive Republican nominee, very likely shares the real estate development industry's strong preference for lower rather than higher interest rates.
Higher rates have a direct bearing on the economic viability of a project and on the project's rate of return.
Consider too that CRE loans are a significant component of most community bank loan portfolios.
This coming year might be the occasion where the legislative and executive branches of government line up on the same side of the interest rate issue though curiously for different reasons.
There is also the issue of Trump's campaign promise to largely dismantle Dodd-Frank. That action would likely produce an epic confrontation in Congress among competing and contradictory ideas. It's impossible to predict the direct or the indirect consequences of such a conflict.
Both political parties and the U. S. Treasury represent enormous interests inclined in the direction of lower rather than higher rates.
Symptoms of rate amnesia?
But have we experienced low rates of interest for so long that we are ignoring the potential damage that a bout of inflation could do to our economy? And to the ability of most of us to maintain a semblance of a reasonable life style in our retirement years?
On the last point, we should remember that it's widely understood that at least half of our current workforce participants are not making adequate preparations for retirement so as to be capable of maintaining current living standards.
What are the risks to the economic stability of the middle class and of the primary customer base of virtually all community banks?
Bad time for bankers to have no respect
This is a time of great peril for reasons that many of our fellow citizens don't see or fully appreciate. Banks are the primary economic intermediaries between savers and users in our modern economy and we will be "first responders" in the tumult to come.
Further complicating our situation is the political reality that these will likely be very difficult times arriving on our doorstep—when we have few institutional advocates and champions.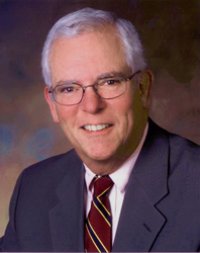 Latest from Ed O'Leary
back to top