In/out in BSA/AML: John Byrne's 2013 AML list
Trends, not tunes, this week
I usually work a song or movie title into my blog headlines, but the only one that might tie in with this week's is "Auld Lang Syne"-- and we'll all be hearing that one enough over the next few days.
But I think, in the spirit of looking backward and forward at this time of year, it is appropriate to think about what is "out" and what is "in" in our part of the banking community.
The AML 2013 List is a combination of what I have heard from the AML community, my own view of what is "in" or "out"--and wishful thinking. If you want to print it out, click here or on the image below for a printable PDF. (And please do share your thoughts.)
Happy New Year!
--John Byrne
Disclaimer: John Byrne's views do not necessarily reflect those of the American Bankers Association.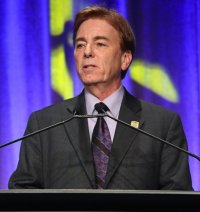 Latest from John Byrne
back to top