Responding yet again to a major report
"The things you think are useless, I can't understand"*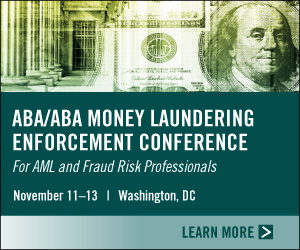 I have certainly tried to explain to the AML community the importance of gauging the success of your compliance programs by reviewing enforcement actions, guidance, and typologies.
This is not by simply forwarding stories or reports throughout the institution or a firm with a lazy "FYI." (By the way, don't we all actually hate FYI emails?)
Instead, map your program to the gaps or deficiencies mentioned in a report or order as if it were directed at you. Using the enforcement action as a training tool is even a better approach.
I presume that the compliance team carefully communicated to senior management the relevance, and of course the importance of protecting yourselves from aggressive regulators or prosecutors who are also reading the same actions.
All of this leads us to the learning opportunity from the Senate Report on HSBC. (Click for document or click for associated hearing record links.)
For educating ourselves and assessing whether improvements need to be made within institutions or for clients, the report should be read in its entirety. It is never sufficient to peruse summaries of key points, unless you are the point of contact in your financial institution or firm and you did the summary.
I will leave to others to predict how this report may impact the regulatory process, but we are reminded of previous reports and congressional hearings that did leave their mark either with new laws or regulations or with a renewed focus on regulatory criticisms by the various agencies.
Key findings and recommendations
A review of the report instructs compliance professionals that:
• Backlogs of unreviewed alerts will negatively impact proper SAR (suspicious activity reports) filings.
• Despite the pressure to steer resources to consumer compliance issues, AML should remain a priority and strong, competent leadership in this area is a must.
• Country and Client Risk Assessments need constant updating and improvement;
• Certain products such as "bearer shares" are inherently risky and need extensive oversight.
• Information-sharing among affiliates is strongly encouraged. (This is a particularly ironic point given some of the regulatory restrictions in the US that to be seem to be counterintuitive.)
There are many other points that should be dissected and discussed within your institutions. Communications with your examiners and other in regulatory world at conferences and other programs can never hurt as well.
Pressure on the regulators?
Not only were staff members of HSBC in the spotlight during the mid-July hearing on the report, but representatives of the Office of the Comptroller of the Currency (OCC) , including the Comptroller, were criticized for a number of issues related to AML oversight. What will be the result? I think we can safely assume a renewed focus on formal criticisms and some penalties.
It should also be noted that the OCC will not make changes in a vacuum---there will certainly be a heightened awareness within the other banking and securities agencies so as not to incur the wrath of Congress.
Specifically, the committee recommended (not a "soft" recommendation, I might add) that:
• The OCC (and I as mentioned, all the agencies), treat AML deficiencies as a matter of safety and soundness instead of a consumer compliance matter.
• When there are multiple AML problems that are mounting, the agencies should use formal or informal enforcement actions so that AML issues do not linger.
•In what can be the best predictor of future actions, the committee recommends the citing of AML violations instead of MRAs (matters requiring attention).
This is a particularly important point because MRAs became more prevalent in the past 5-7 years since the Riggs Bank debacle. If MRAs are no longer seen as sufficient to warrant senior management attention, you can expect more citations that could impact a firm's reputation.
Going forward, recognize that the bank agencies (as well as the securities regulators) do not want to appear in front of Congress. With many compliance staff from the bank agencies now with the CFPB, the remaining staff will focus on AML, even without the emphasis placed on it by Congress.
Let management know, there is nothing "useless" about congressional committee reports.
*"Reelin in the Years" by Steely Dan from "Can't Buy a Thrill."
Disclaimer: John Byrne's views do not necessarily reflect those of the American Bankers Association.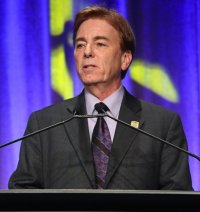 Latest from John Byrne
back to top