The Mouse was EPIC!
Thoughts on the mighty mouse, as inventor dies
Douglas Engelbart, an engineer at Stanford Research Institute (SRI) and the inventor of the computer mouse, died on July 2
nd
this year; but his contribution to computing, innovation, and efficiency will continue to live on!
Looking back, many of you assume that like the internet, the mouse has always been there. Well, it has not. There was a world before the mouse and we really didn't know how difficult desktop computing was until the mouse showed us how easy it could be! EPIC is all I can say.
I can't imagine any computer interaction without a mouse.
Why? I really do not like the touch pad on most lap-top keyboards or the "Think Dot" embedded in the middle of some keyboards. It's not because I'm adverse to change as much as I have FAT fingers and my fine motor skills (also known as Hand-eye coordination) are deficient. There, I said it. Now you know!
But seriously, the mouse revolutionized the keyboard-to-human interaction and significantly simplified tasks. No more moving the cursor and hitting the enter key. Actually, I would like to propose a name change from the Mouse (re: Manually Operated Utility for Selecting Equipment) to the IWIN (I Want It Now!). Yes, we all won when the mouse was invented.
In the most basic of terms the mouse was able to combine our thoughts into computer based action. It simplified tasks by exploiting the concept of the "I want it now" aspect of our thinking, and can be compared to the most adolescent of requests.
Innovation beyond invention continues; from the one click mouse to the right and left click, the roller and the wireless mouse. I use a Bluetooth enabled mouse when I speak at conferences, workshops and universities. The mouse has not only simplified our interaction with the computer it has extended our physical reach to a virtual dimension.
Of course there is a new dimension that is emerging. It is the neural interface, more on that later, but for now, let's take a moment to thank Mr. Engelbart and his EPIC mouse idea. He really did change our world!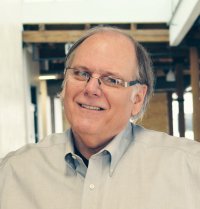 Latest from Dan Fisher
back to top