Awkward time for CIOs
Rapid tech changes, digital business demands driving role change
It's becoming clear that the role of today's chief information officer must go far beyond making sure that all the computers, servers, networks, and endpoint devices stay up and running. In addition to all that, the CIO increasingly must be involved in discussions and decisions about how information technology supports and advances the strategic goals of the bank.
Yet such a transformation of the CIO role remains revolutionary, in the sense that basic issues of budgets, talent acquisition, speed of technological change, and interdepartmental collaboration often are hard to align with past operating procedures and organizational structures.
For example, Accenture reports that the divide between chief marketing officers and CIOs has narrowed, but companies still struggle to deliver integrated digital marketing solutions.
On the plus side, Accenture finds that 43% of marketers and 50% of IT leaders think their relationship with the other has improved over the past year. Also, it finds that both parties also agree on the top five marketing IT priorities: customer experience, customer analytics, social media, corporate website, and other web development. (Although this study looked at businesses in general, much of it should ring true specifically for banks.)
On the negative side, though, serious disconnects abound. Forty percent of CMOs believe their company's IT team does not understand the urgency of integrating new data sources into campaigns to address market conditions. Also, 43% of CMOs say that the technology development process is too slow for the speed required for digital marketing.
For their part, 43% of CIOs say that marketing requirements and priorities change too often for them to keep up, and 25% of CIOs believe that CMOs lack the vision to anticipate new digital channels.
"Getting this relationship right is critical for delivering seamless, omnichannel experiences for customers," says Brian Whipple, senior managing director of Accenture Interactive. "The CMO needs to develop a vision and strategy for how customers experience the brand while the CIO needs to deliver the tools and technology to bring those experiences and campaigns to life. Together, they need combined processes and perhaps even organizations to make this happen. If one works without the other in a silo, customers will feel the impact and switch brands."
This sounds good, but is admittedly hard to put into practice. Gartner reports about the existence of "shadow IT," or systems and solutions sourced outside the direct control of the IT organization, and may be presented as a threat or even a surprise to the CIO.
"Shadow IT is often created by CIOs who lack the necessary IT budget or resources to participate in new business technology initiatives," Gartner says. To address this, the consulting group advocates an increased role for IT asset managers to assist CIOs with digital business.
"Without a new approach, CIOs and their management teams can struggle to pay off life cycle technology debts left by failed or superseded digital technology initiatives," says Stewart Buchanan, research director at Gartner. "Digital business implies an evolving financial relationship between an organization and its end users, one that involves a new IT business model that will be fraught with risk until new governance processes mature to guarantee adequate live cycle funding."
It recommends a three-stage approach to managing these challenges:
• Establish an early role for the CIO in digital business initiatives to ensure that all the costs of scaling successful projects can be covered.
• Manage life-cycles to ensure that digital business costs are funded beyond the initial investment.
• Share financial risks with business sponsors and external providers to ensure they are committed to paying.
Inherent in this scheme are these suggestions: Give the CIO a recognized role as technology advisor; establish a relationship between the CIO and IT asset managers regarding shorter, more flexible contracts; and develop new funding methods to share long-term costs.
A related point to take away from both Accenture and Gartner is the sheer speed with which technology advances, changes, or blooms and then becomes obsolete. Marketers, for example, cite the need to speed up technical solutions to meet changing marketing objectives. Shadow IT, for another example, exists precisely because business units perceive rapidly emerging competitive advantages that new technology might provide, even if they may at the time be unproven.
That leads to another pressure on the CIO—hiring technology-trained people who can deal with such rapidly changing landscapes. Robert Half Technology reports that 14% of U.S. CIOs plan to expand their teams through the end of the year, and 76% plan to hire for open IT roles.
"Many IT departments will be focused for the remainder of this year on adding skilled technology professionals for newly created or existing open positions," says John Reed, senior executive director. "However, many organizations are likely to find it difficult to locate specialized talent, especially in the areas of applications development, networking, and security."
CEB, in its report, echoes this dilemma, pointing out for example that while employers posted 165,000 job openings for big data scientists last year, the existing pool of such professionals already employed numbered 185,000.
"The speed of change and hyper specialization of skills in the IT workforce is creating competitive disruption," says Jean Martin, executive director, CEB. "We need to start thinking beyond Silicon Valley when searching for qualified IT workers and leverage new tools to determine where to locate talent, who to target, and how to win against talent competitors. We also need to invest more heavily in measuring and developing employee potential rather than seeking out the perfect resume since the skills we want today many be obsolete three years from now."
Robert Half says the same thing: "Given the speed at which IT skills become obsolete, measure IT job candidates' competencies, assessing for potential (i.e.: ability to learn quickly and apply judgment) rather than past performance in a similar job."
Back to Accenture, and its recommendations to improve digital effectiveness. While the following are aimed specifically at the CIO-CMO relationship, they probably are more widely applicable:
• Invest time in establishing a digital vision and collaborate with each other to bring the vision to life.
• Unify around the customer experience to create a truly digital business.
• Rethink the operating model to integrate customer-focused skills throughout the company.
• Orient a marketing model and budget that aligns with a new ecosystem of marketing services.
Sources used for this article include:
Divide Between CMOs and CIOs Narrows, but Companies Still Struggle To Deliver Integrated Digital Marketing Solutions, New Accenture Research Shows
US IT Job Creation Growing Fastest In Non-Traditional Sectors And Geographies
Gartner Says IT Asset Managers and CIOs Should Work Together to Foster Digital Innovation and Avoid Technology Debt
U.S. CIOs Reveal Hiring Plans For Next Six Months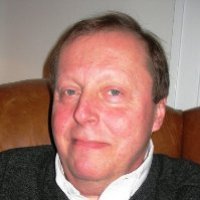 Latest from John Ginovsky
back to top