EMV a work in progress in U.S.
18 months to go, EMV migration gains ground
If anything good can come from the various and highly publicized payment breaches of the past year is that they have focused at least some attention on the upcoming deadline in the United States for migrating to the EMV card standard.
That's the standard, set by Europay, Microsoft, and Visa, that requires chips to be placed in cards as a means to thwart card-present fraud. It's been so effective overseas that, as part of the incentive for issuers and retailers to adopt the various technology changes, liability for any fraud losses will switch to those that do not conform to the new standard.
That means issuers need to put the chips in the cards, and retailers need to have the corresponding point-of-sale readers to process the chip information. The liability shift will come for most entities in October 2015.
Several industry analysts, in their recent reports, portray the EMV migration as a work in progress with some indications of an uptick in urgency and priority. Still, few players seem to be dropping everything to deal with it.
Mercator Advisory Group, in a report summarized tellingly as "migration to EMV in U.S. expected to accelerate," says: "Industry participants have spent 2014 defining, and in some cases implementing, their migration strategies. A completely operational EMV environment is likely several years away, but progress is being made."
It lists several "potential disruption points for EMV adoption." These include investment costs for new cards and terminals, slower checkout times for customers, and the need to educate customers. Looking forward to future product considerations, Mercator sees EMV-provided security as a product differentiator, while bank- and retailer-sponsored payment products will compete for users.
In sum, says Michael Misasi, senior analyst at Mercator, "Issuers and merchants both appear to be taking EMV migration in stride, which is to say that they are incorporating it into routine card and terminal refresh cycles. Looming regulatory issues and rumors that liability shifts would be extended have prevented merchants from getting the head start necessary to match financial institutions' EMV reissuance. Both groups will be ramping up their EMV efforts around the same time."
In a report from the Payments Security Task Force, nine of the country's largest payment card issuers who participate in this task force estimate that they will have issued more than 575 million chip-enabled payment cards by the end of 2015.
"The pace of EMV adoption is rapidly accelerating with many institutions already issuing EMV chip cards, and even more coming onboard every month," says Guy Chiarello, president, First Data. "First Data is strongly encouraging all institutions to launch their EMV plans immediately, and not wait for the October 2015 liability shift. Issuing EMV now will benefit consumers by making the most secure payment card available sooner, while reducing fraud losses and enhancing payments system security for all."
Perhaps the most exhaustive recent evaluation of EMV migration comes from Harland Clarke Corp., which just issued a survey of 750 financial institutions as a follow-up to a survey it did in 2013. Some of its findings indicate the good news/lackluster news regarding the industry's current journey toward EMV adoption:
• Good news: 90% have begun researching the technology, vs. 74% last year.
• Lackluster news: 58% have not yet committed to a particular program of either EMV-only (along with a magnetic stripe) or dual interface (incorporating NFC along with a magnetic stripe).
• Good news: 70% say they will implement EMV within 18 months.
• Lackluster news: 22% say it will take more than 18 months.
The stumbling block seems to involve a strategic decision of whether to go EMV-only or dual interface.
"The high percentage of financial institutions that remain undecided seems inconsistent with the efforts made to prepare for implementation. On the other hand, they are aware of the need to reissue cards and the related expense. They are likely ensuring that they get the right strategy in place before moving forward. Financial institutions may also be reluctant to decide on a direction, hoping the industry moves toward more standardized EMV chip specifications and platforms," says Greg Kuyava, senior product manager, Card Services, Harland Clarke.
He points out that of the 42% of institutions that have decided on which way to go, 21% have opted for EMV-only, and 21% have opted for dual interface.
For issuers, the question comes down to cost. Harland Clarke's report summarizes the situation like this: "The cost associated with issuing new cards remains the biggest EMV-related concern for a majority of financial institutions. The expense to issuers is substantial and respondents feel pressure to ʻget it right.'…While financial institutions are better informed regarding EMV requirements, they are still not fully prepared to implement. Questions concerning cost, return on investment, and which program is best for their needs must be resolved before moving forward. Clearly, there is still much work to be done within a rapidly shrinking time frame."
Sources used for this article include:
The State of EMV: Countdown to 2015
More Than 575 Million U.S. Payment Cards to Feature Chip Security in 2015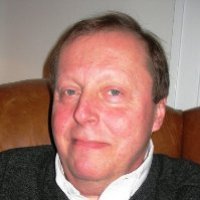 Latest from John Ginovsky
back to top