Wearable banking will be a thing, one day
Today's normal once seemed unthinkable
What person in his or her right mind would deposit a week's pay into a bank account without ever seeing the cash in a manila pay packet or a paper check?
Trick question: Hundreds of millions of people do this through Direct Deposit.
Another trick question: What person in his or her right mind would deposit a check by taking a picture of it with a smart phone?
Same answer—millions.
The point is, the dynamic nature of technology relentlessly changes—or in the current terminology, "disrupts"—how people not only realign their relationship to money, but accelerates acceptance of such disruption. Keys to this, however, are that the given technology has to prove reliable, quick, secure, ubiquitous, better than what's come before … and just plain cool.
Wear your bank on your wrist, or waist, or …
Which brings up wearable technology. At this point in development, wearables as relates to banking has to be seen as part and parcel of wearables in relation to all sorts of other areas of consumers' lives, such as health and fitness, geolocation, and the provision of what's been called "instant quick information."
A simple wristwatch, for example, provides such information—a quick glance tells you the time. You could get that information from hauling out your smartphone, but there's no indication that wristwatch sales are declining.
Which, in turn, brings up the unveiling of the Apple Watch, due to be available early next year. Forrester says in a recent analysis that it will be "one of [Apple's] most important and brand-reinforcing launches in years," specifically by "at long last truly launching the wearables category."
Forrester makes another cogent point, though, as Apple will face competition from Google and Amazon in the coming few years: "The most successful firms will think beyond wearables and focus on understanding consumers' expectation to be served in the micro moment—the instant quick information is needed and can be obtained with just a glance at the device or wearable on hand. Firms that master serving customers in these micro moments will advance on the latest engagement battleground."
What appeals to those who covet wearables
Javelin Strategy and Research recently took a very high-level study regarding the preparation for wearables in financial services.
"Platforms succeed when they entice developers to create apps that keep consumers coming back for more. Some developers and financial institutions initially will be satisfied with the softer ROI that can come with being the first to market and establishing a foothold with targeted products and services," says Mark Schwanhausser, director, Omnichannel Financial Services at Javelin.
Mercator Advisory Group, in its own survey, is less ambiguous. The firm finds that 38% of all U.S. adults, and 62% of young adults, are interested in wearable technology devices with a mobile interface that enables various activities, which may include making payments or mobile banking.
"Consumer enthusiasm for new wearable technology demonstrates that consumers want to use mobile payments but only if it's easy to use and embedded with other relevant functionality," says Karen Augustine, manager, Primary Data Services, at Mercator.
What makes ideal wearable for payments?
Mobile payments is one thing, but mobile payments on a wearable device? It might make a difference depending on the specific type of device, which could be a wrist watch, pair of glasses, some type of jewelry, or something else.
Brian Scott, vice president, The Members Group, recently laid out four essential qualities of a desirable application:
• Ubiquity—The ability to pay anyone or any merchant regardless of the device.
• Ease—Must be easier than swiping a card or scanning a bar code.
• Rewards—Should offer some type of bonus equal to or better than existing rewards cards.
• Security—To overcome nervousness about the potential loss of financial data.
"It's difficult to convince any new user group to try something for the first time," says Scott. "Providers must be intentional about encouraging that first experience. Of course, they also need to have that experience nailed down so repeat use isn't an uphill battle." Note that The Members Group, a payments processor, recently issued a wearable payment application for Google Glass, See2Pay.
Cool and useful or just cool hype?
That there is an uphill battle is no doubt. Two analysts for Celent, both of whom admit to eagerly appreciating new tech, recently opined skeptically about wearables in banking in separate blogs.
Stephen Greer, after having a demo of Google Glass, says: "I found the experience to be much less intrusive or distracting as I expected, but the applications within banking were still too immature to be useful."
Greeter concludes that: "Simply put, these devices are not yet worth the investment by banks … At a time when many banks lack dedicated tablet or smartphone apps, it would be foolish to rush into a wearable app."
Still, Greer allows that, as banks plan for the future, they ought to design a multichannel strategy agile enough to accommodate such devices.
Jacob Jegher, another Celent analyst, admits to finding such things "cool," but has reservations about applications to banking: "Will wearables be the next big channel or consumer touchpoint? I have a hard time believing that consumers are going to want to bank using these devices—there is a lot of hype here that needs to be filtered."
That said, he does see viable ways wearables, particularly smart watches, could have banking applications: Security alerts and notifications that pop up telling the user to check the connected smartphone; and authentication, in which the mere presence of a user's smart watch, in proximity to the user's smartphone, could enable sensitive transactions—essentially providing one more security factor.
The crucial question will be, will most consumers accept such devices in their lives? This is not a trick question. A surprising cultural force may make the difference—fashion.
Time for the Apple Watch?
Which brings us back to the Apple Watch. In addition to spending much time, energy, and talent on developing the technology, the company made almost as much effort in the fashion design of the device.
Yes, fashion design.
Apple hired famed Australian design Marc Newson to weigh in on just what the device looks like. The Apple Watch will come in three distinct collections, two sizes, five metallic colors, 11 watch faces, and a wide arrangement of watch straps.
"It's the most personal product we've ever made," says Tim Cook, Apple's CEO.
The intersection of technology and fashion design is not limited to Apple. Accenture, the global business consulting firm, recently joined forces with MADE, a New York-based incubator for fashion, music, and youth culture.
Such a collaboration could propel wearables for banking, payments, and everything else, beyond the tipping point for mass appeal.
"Accenture believes in the power of wearable technology to transform the way people live and work but broad consumer adoption won't occur until wearables are designed from a fashion-first perspective while incorporating innovative technology features," says Paul Daugherty, chief technology officer, Accenture.
"In the near future, wearables will become fashion accessories indistinguishable from prescription lenses, sunglasses, or jewelry," predicts Daugherty, "and will be embedded in apparel, opening up a whole new world of possibilities for both enterprises and consumers alike."
Sources for this article include:
Wearables in Banking: Google Glass
Apple will dominate wearables market through 2015; Google, Amazon will follow
Payments Expert Lays Out Four Musts for Mobile Pay Technology
MADE and Accenture Team During New York Fashion Week, Present Panel on Fashion and Wearable Technology
Apple Unveils Apple Watch—Apple's Most Personal Device Ever
Wearables—banking hype or opportunity?
Apple hires legendary designer Marc Newson ahead of "iWatch" launch
Preparing for Wearables in Financial Services Beyond Smartwatches and Google Glass
U.S. Consumers Express High Interest in Wearable Technology for Banking and Payments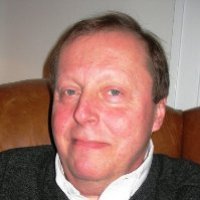 Latest from John Ginovsky
back to top